AP Power successfully hold the Latest Smart Mobile Electricity Supply System for Construction Industry Seminar
AP Power successfully hosted the latest seminar on Smart Mobile Electricity Supply System for Construction Industry
On 28 July 2022, AP Power Limited successfully held the "Latest Smart Mobile Electricity Supply System for Construction Industry" seminar at Zero Carbon Park, Kowloon Bay, where we showcased the latest development of mobile electricity supply to professionals from the construction industry.
This seminar was co-organised by Dashun Foundation, Belt & Road Global Development Alliance, Association of Engineering Professionals in Society Limted (AES), and AES's Young Engineers in Society. The seminar aimed at demonstrating how uninterrupted green mobile electricity supply and data report services improve electricity supply efficiency, so as to support construction industry overcoming major challenges such as oil price fluctuation, tight project schedule, and the increased requirement on environmental protection, to thereby helping enterprises to reduce their operation costs.
The seminar was attended by nearly 100 guests. Mr. Gerald Lau, Vice President of Sales and Marketing had firstly illustrated the importance of uninterrupted and green electricity in construction industry. Then Mr. Alfred Li, Senior Service Engineer, explained the common issues of mobile electricity supply in construction site, followed by Mr. Alan Lee, Senior Sales and Marketing Manager shared several successful cases of AP Power Mobile Electricity Solutions, with lastly Mr. Albert Wong, IT Manager demonstrated in real time the data driven mobile electricity supply interface and applications. Before seminar ended, Mr. Thomas Lau, the CEO of AP Power led all speakers to answer enquiries in the venue, where the guests responded enthusiastically. They raised in-depth questions and shared their views on mobile electricity supply which are extremely beneficial to all our attendees.
"The success of the seminar indicated the strong demand from construction industry on uninterrupted and green mobile electricity supply," Mr. Thomas Lau said. "This motivates us to speed up the introduction of our solution to construction industry as well as other sectors in need."
AP Power will continue to host various events to promote uninterrupted and green mobile electricity supply solution to different industries, and support industry to develop and build a better future together.
About AP Power Limited
AP Power Limited, established in 21 Feb 2020, is a wholly-owned subsidiary of the AP Rentals Holdings Limited (HKEx 1496), a listed company in Hong Kong. As one of the leading mobile electricity suppliers in the region, AP Power is committed to pushing forward sustainability and building a smart management in the mobile electricity supply. AP Power provides UNINTERRUPTED and GREEN mobile electricity supply to all industries through mobile electricity supply system, synchronised or standalone smart generator (25 kVA – 15,000 kVA), maintenance and repairing services, etc. For more details, please visit its official website: www.appowerhk.com.
About AP Rentals Holdings Limited
AP Rentals Holdings Limited (stock code: 1496) is a leading equipment rental-related solution provider and was listed on the Main Board of the Hong Kong Stock Exchange on 8 April 2016. The Group offers a wide range of construction, E&M engineering and event and management equipment, and equipment rental-related solutions with value-added services in Hong Kong. The Group's rental equipment principally covers power and energy equipment, high-reach equipment and material handling equipment. The Group has participated in numerous large landmark construction projects including the "Ten Major Infrastructure Projects", specifically the South Island Line, Shatin to Central Link, Tuen Mun-Chek Lap Kok Link and Tuen Mun Western Bypass, Kai Tak Development Plan, Guangzhou-Shenzhen-Hong Kong Express Rail Link and the Hong Kong-Zhuhai-Macao Bridge. For more details, please visit its official website: www.aprentalshk.com.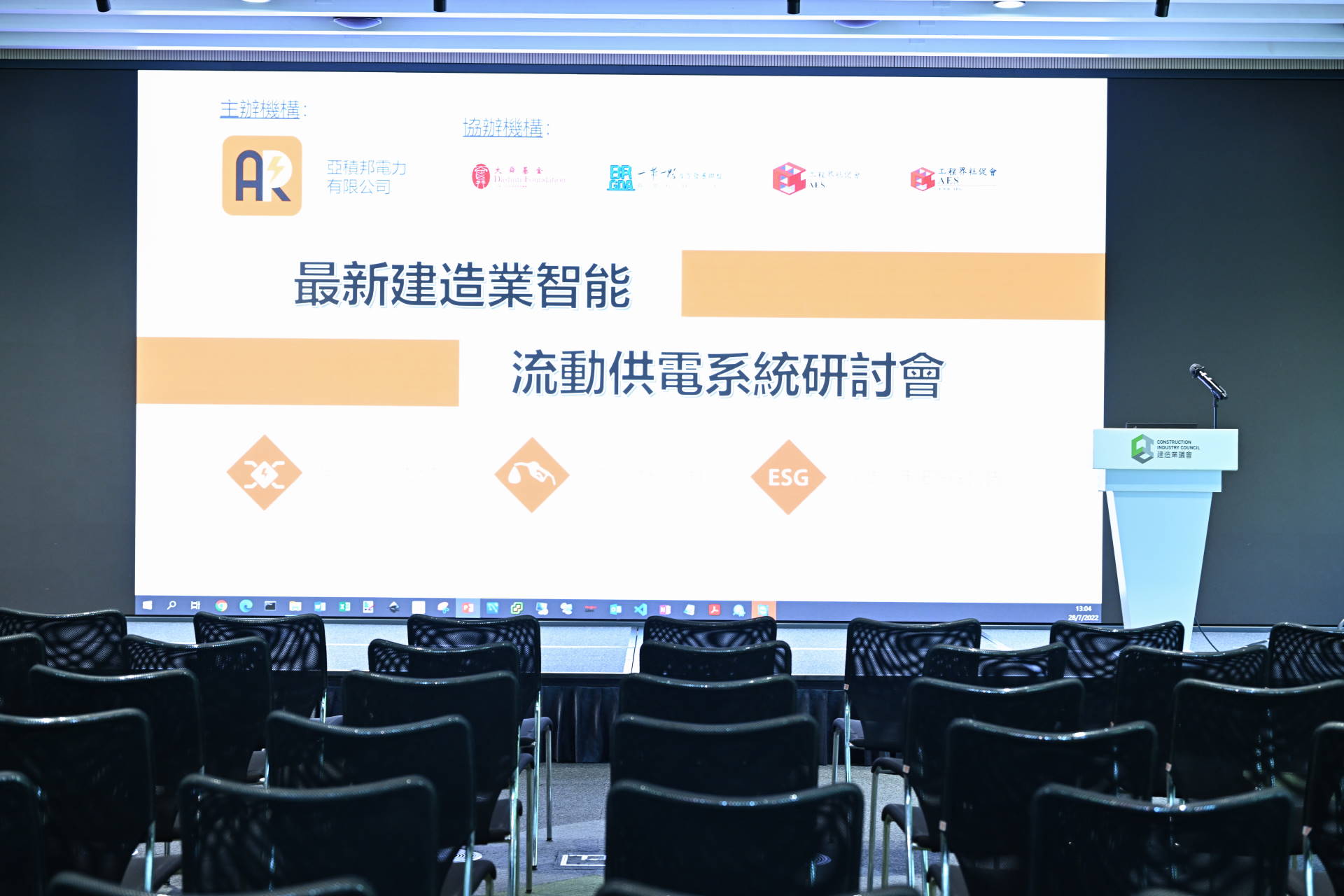 Latest Smart Mobile Electricity Supply System for Construction Industry Seminar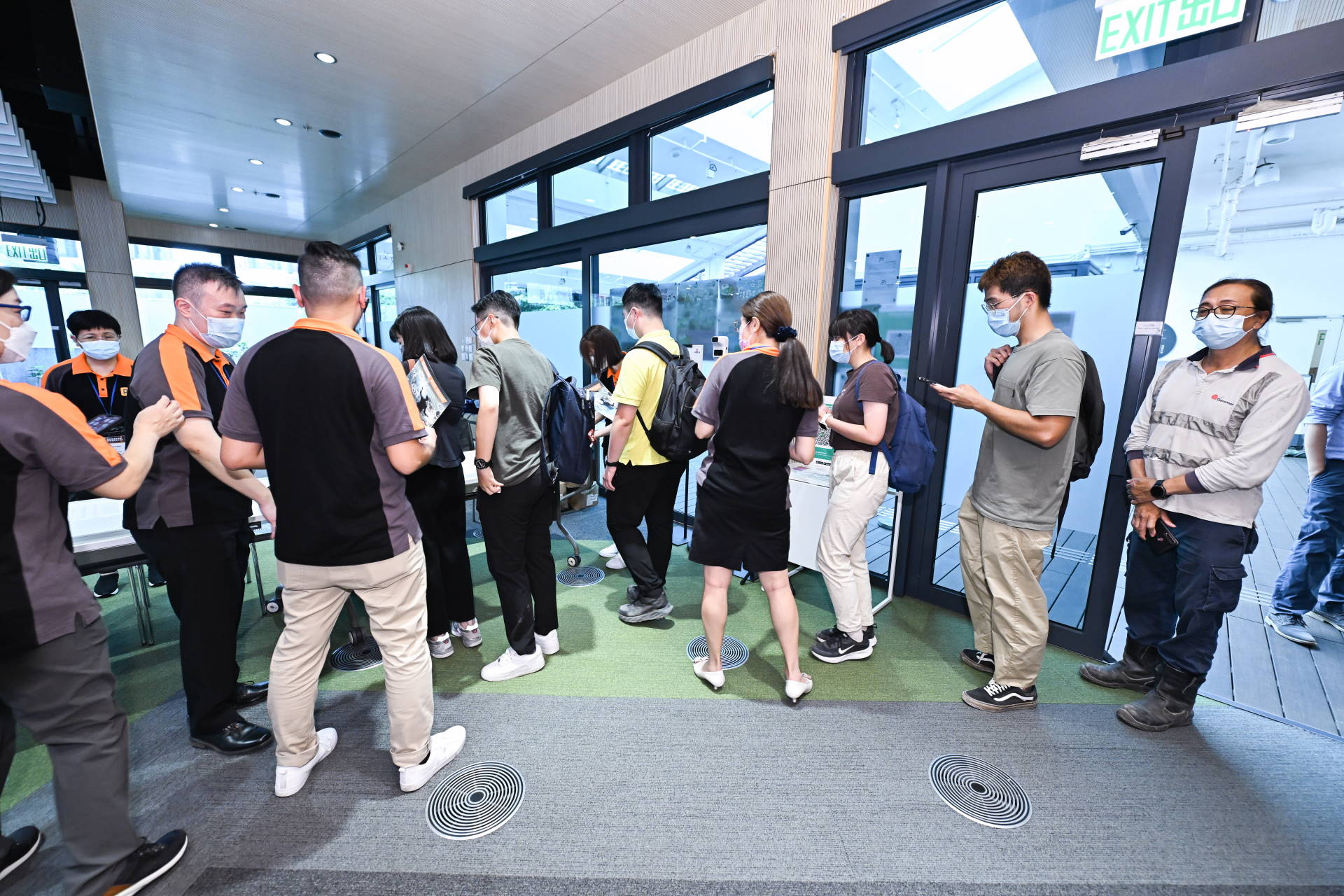 Guests queued up for entrance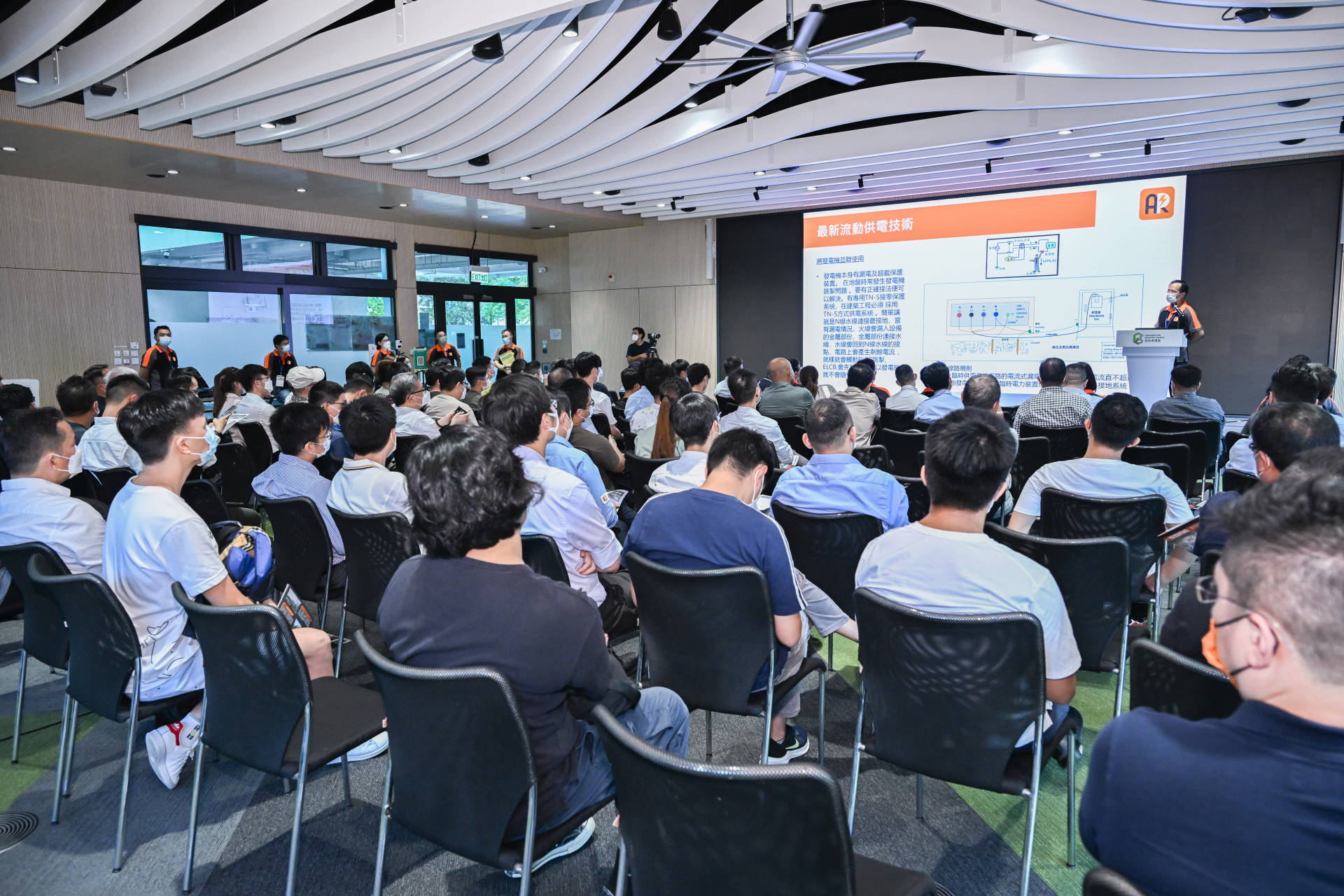 Seminar snapshot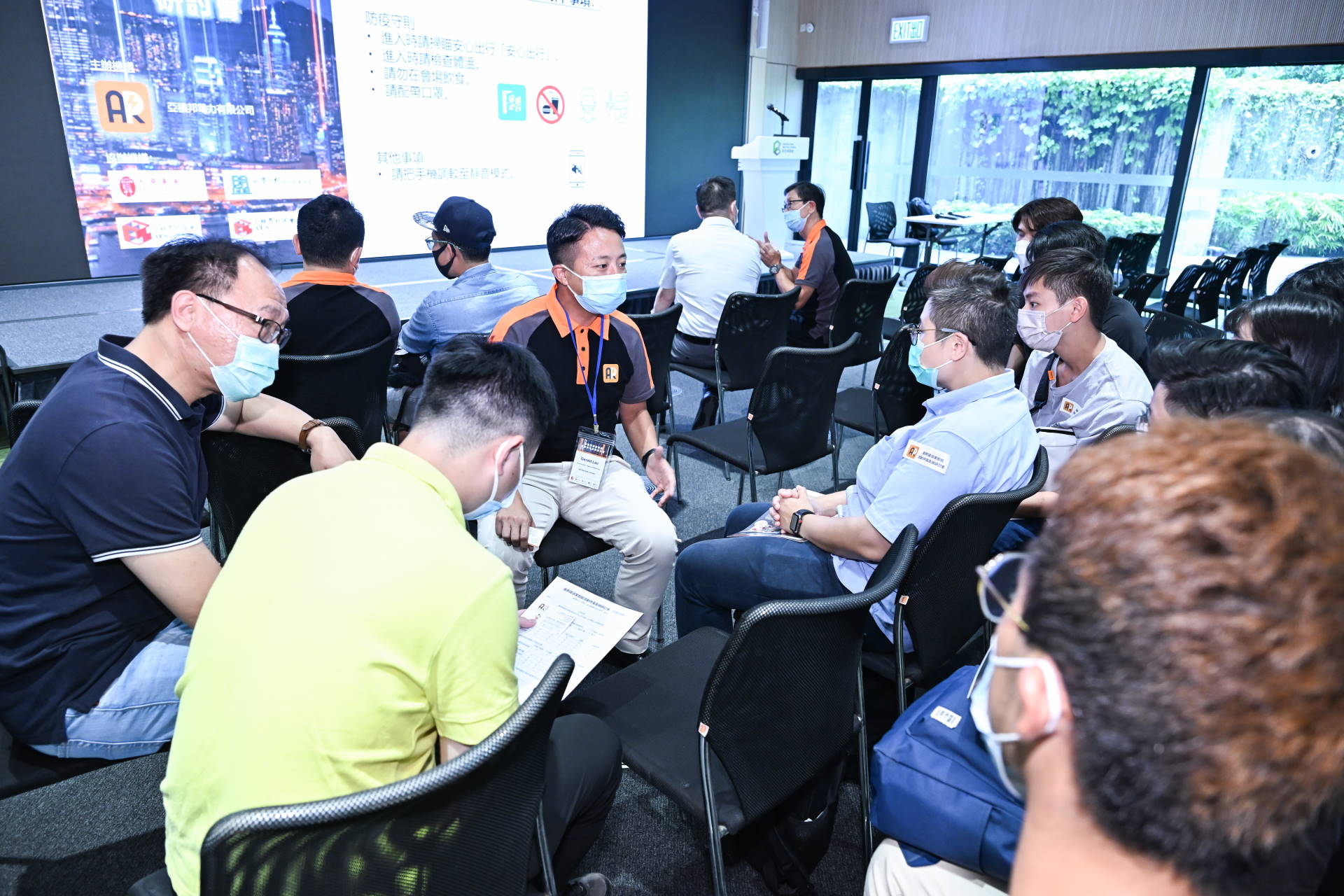 Mr. Gerald Lau, VP - Sales and Marketing, discuss the solution with guests.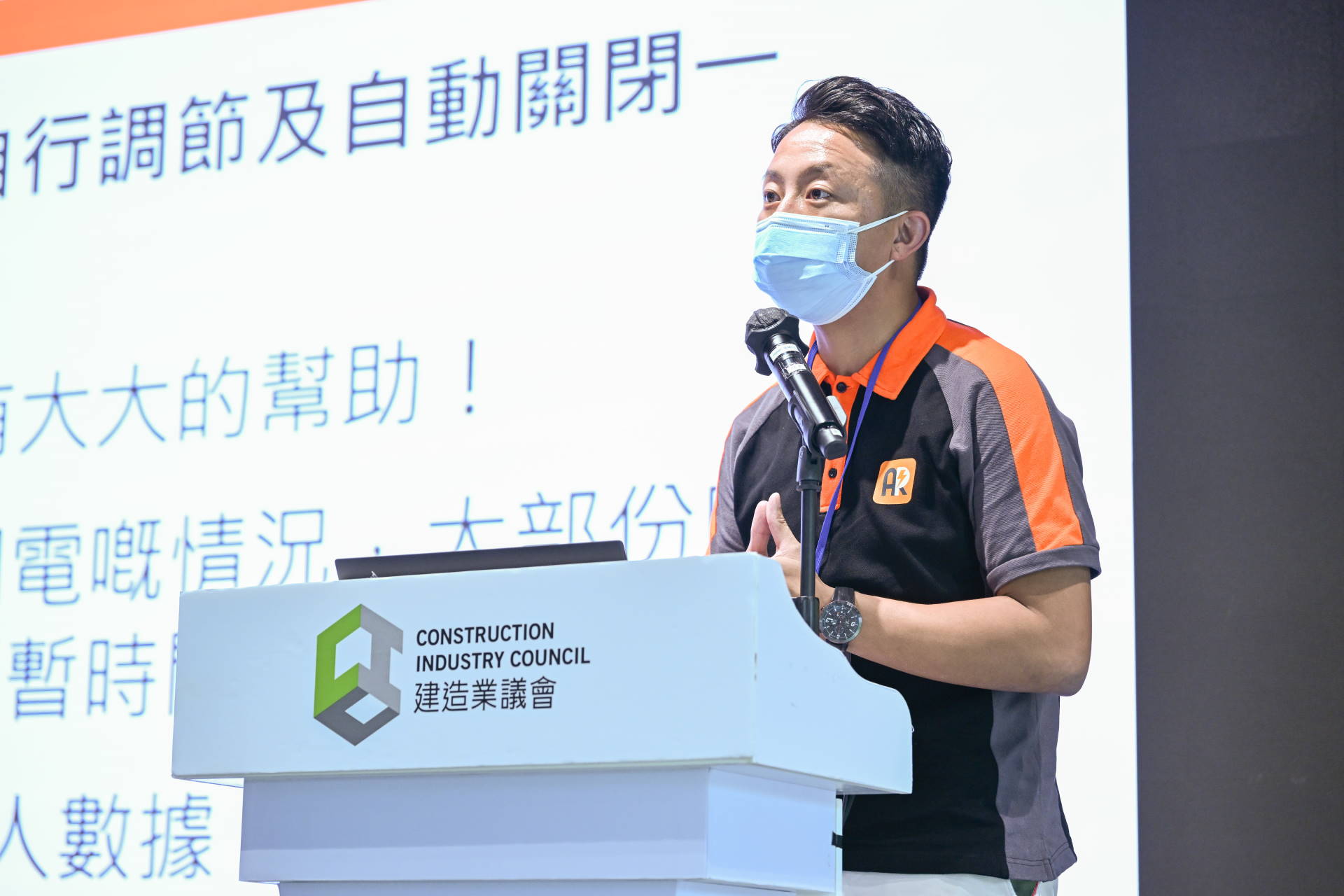 Mr. Gerald Lau introduce the Importance of Uninterrupted and Green Electricity in Construction Industry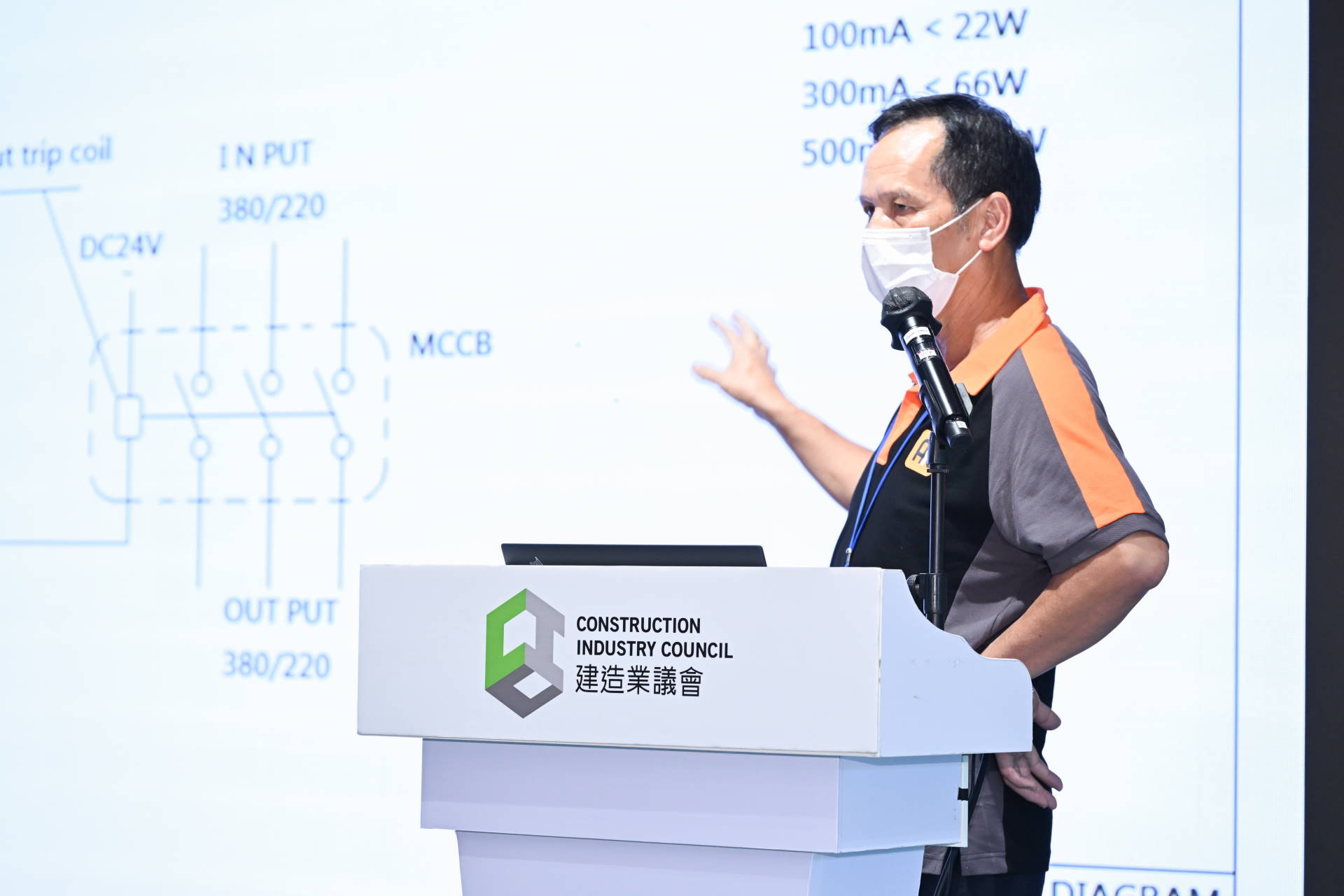 Mr. Alfred Li, Senior Service Engineer, explain the common issues of mobile electricity supply in construction site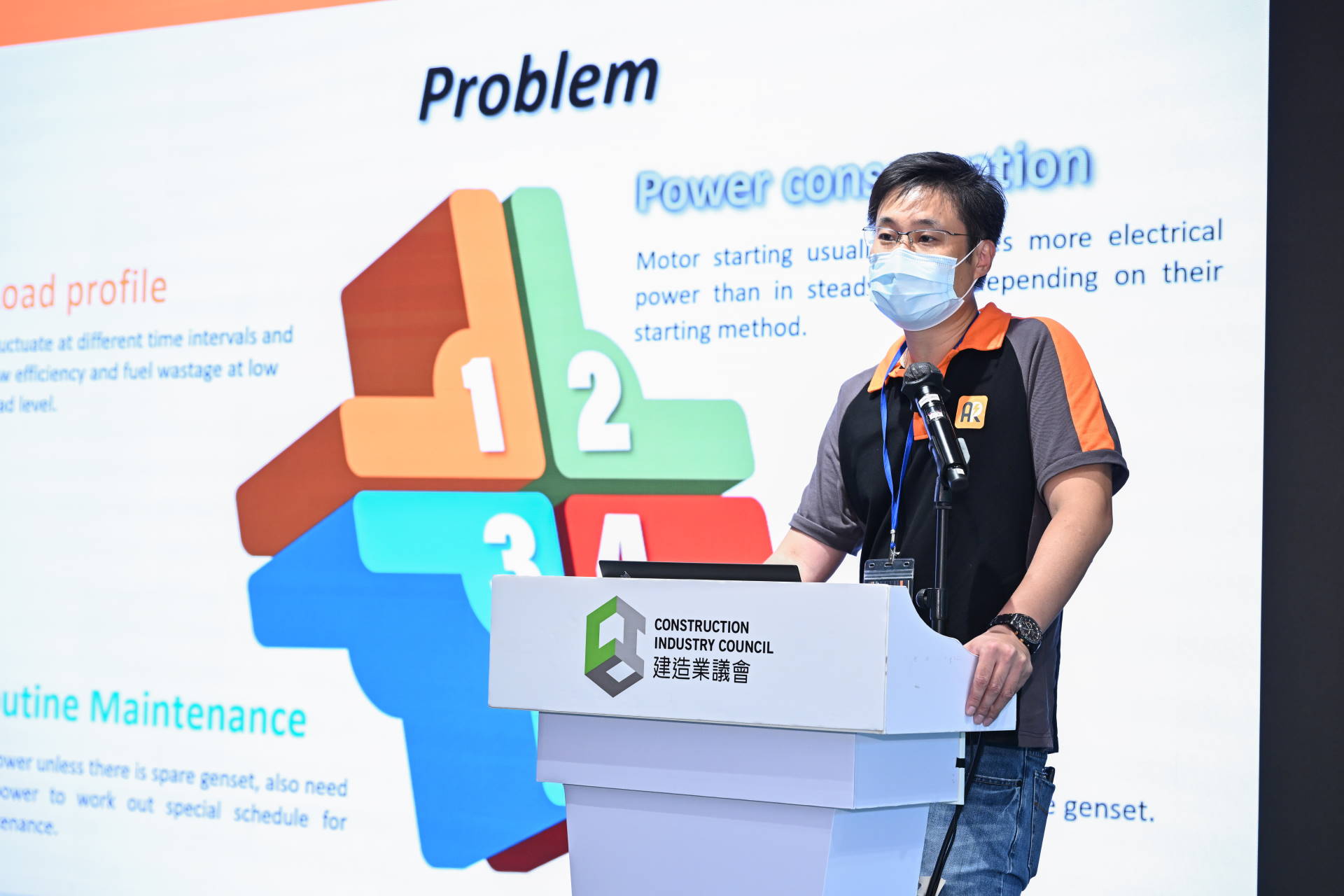 Mr. Alan Lee, Senior Sales and Marketing Manager share several successful cases on AP Power Mobile Electricity Solutions and Successful Cases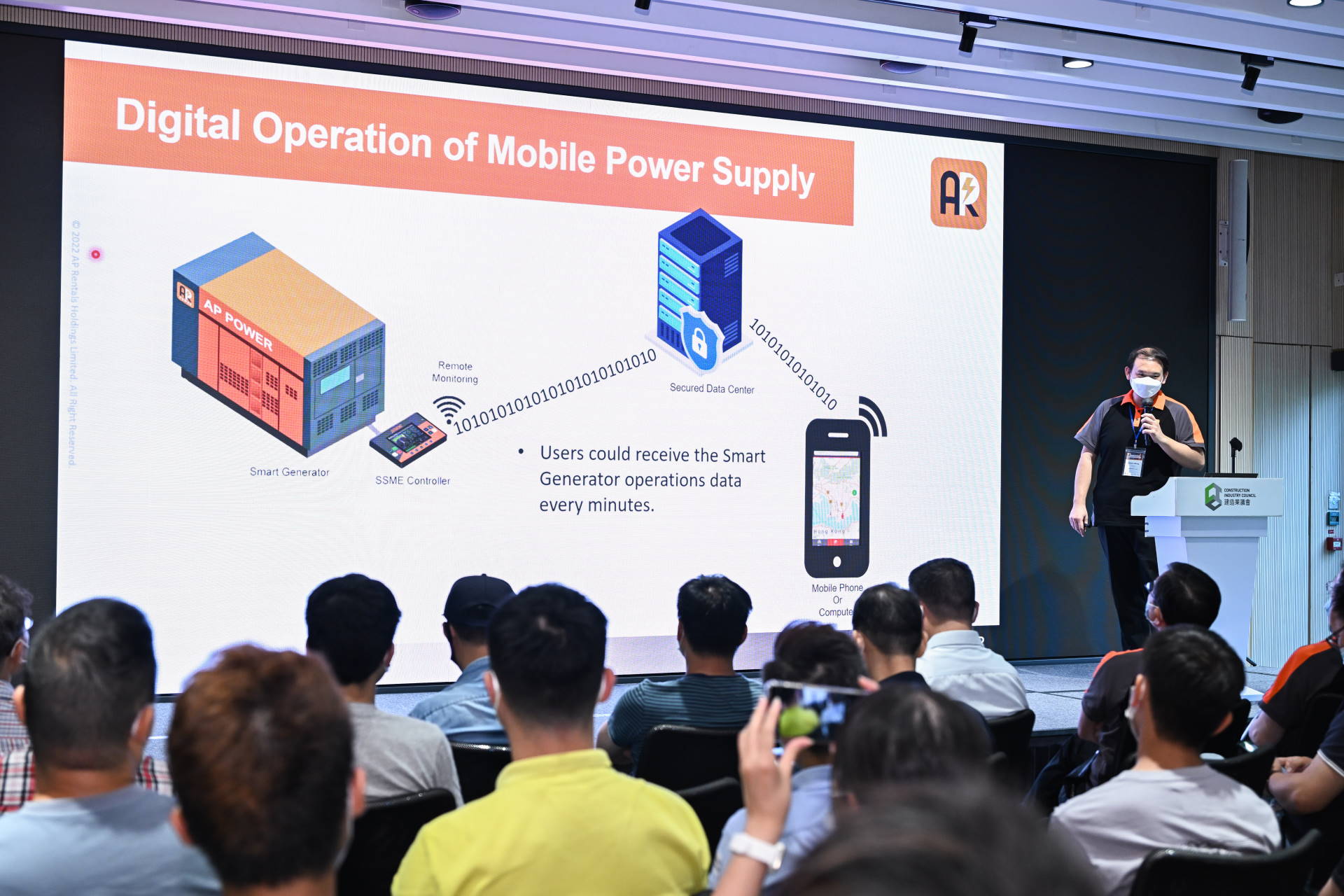 Mr. Albert Wong, IT Manager, show the data driven mobile electricity supply interface and applications through real time demo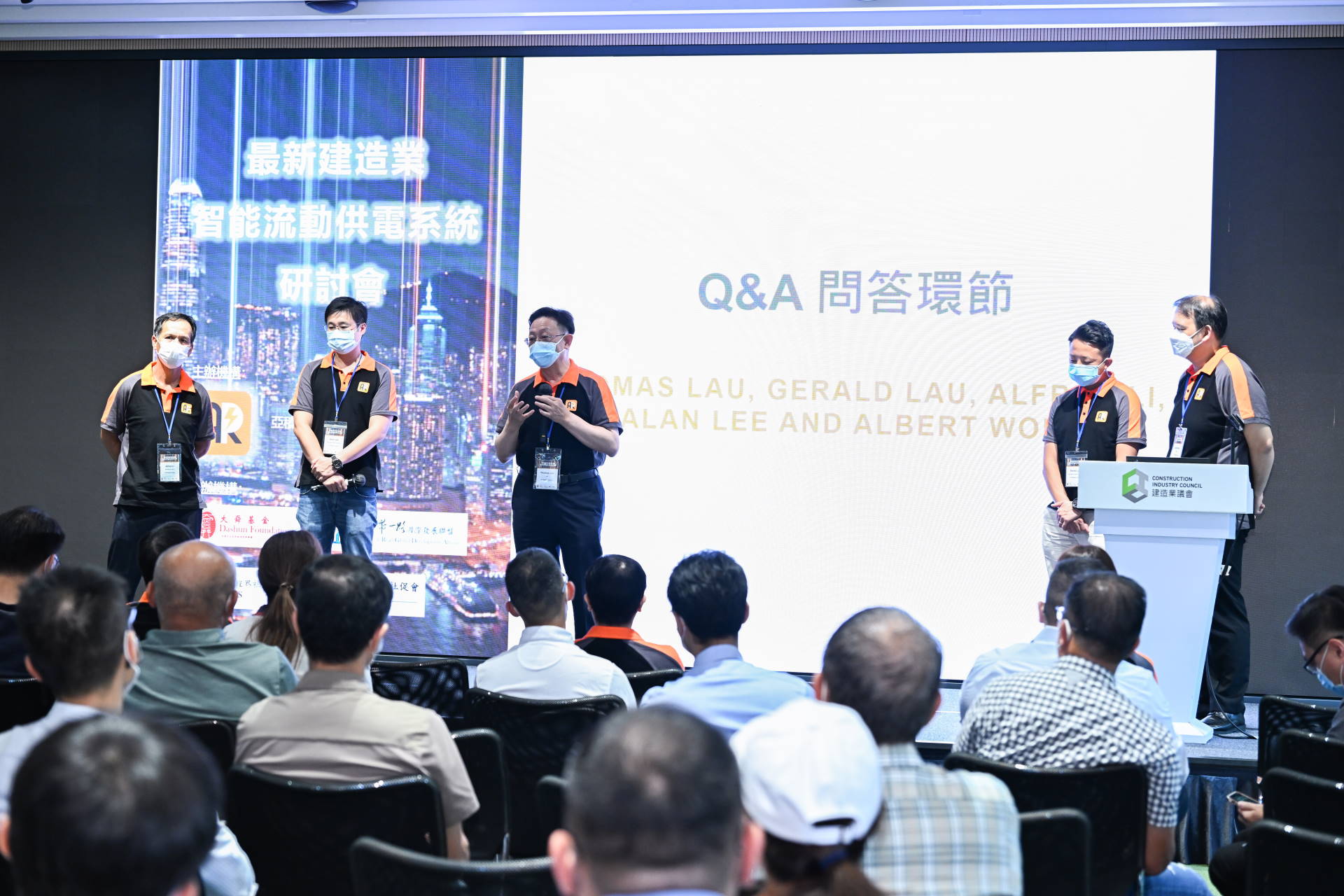 Mr. Thomas Lau, CEO of AP Power, led all speakers to answer enquiry in the Q&A Session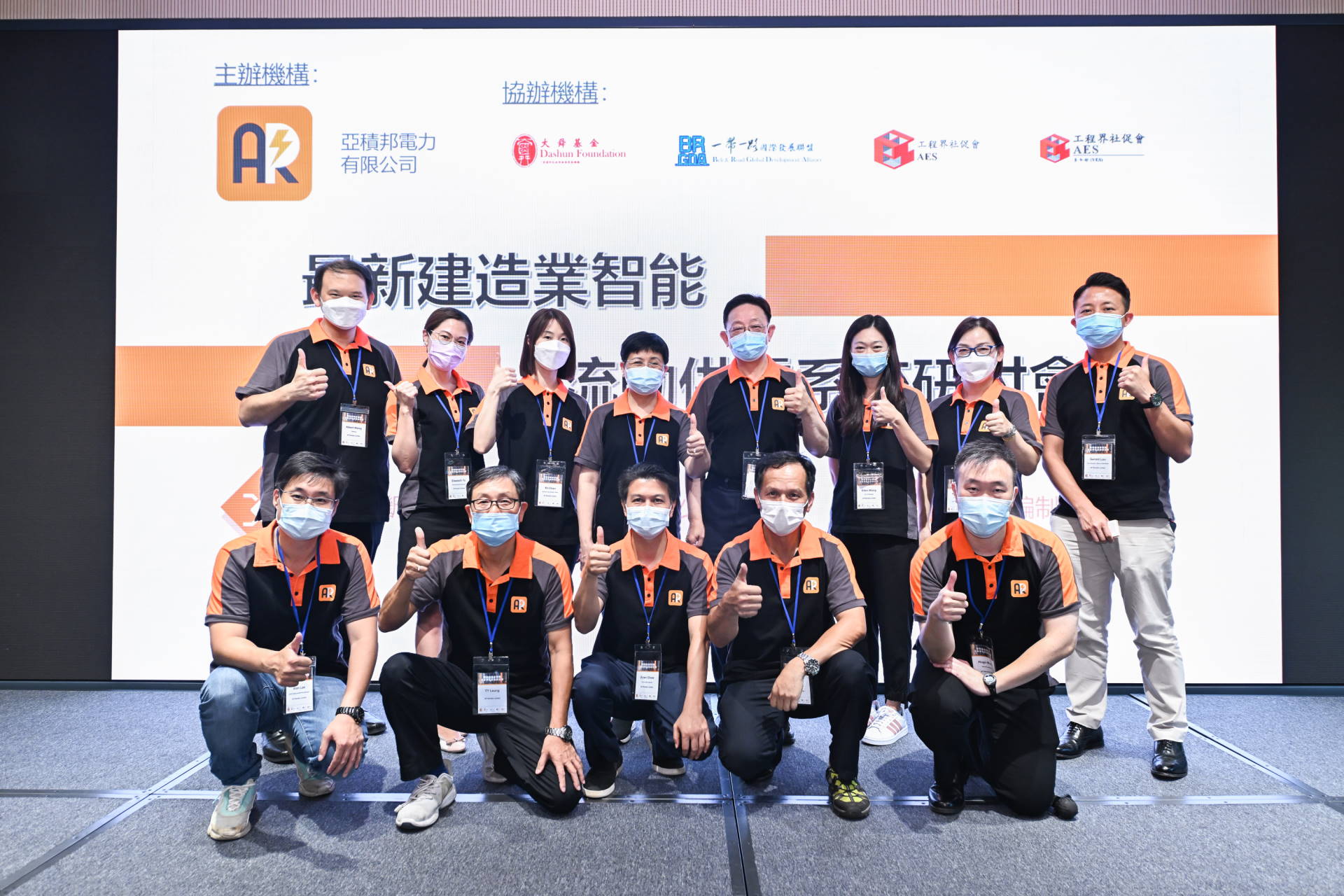 AP Power staff group photo