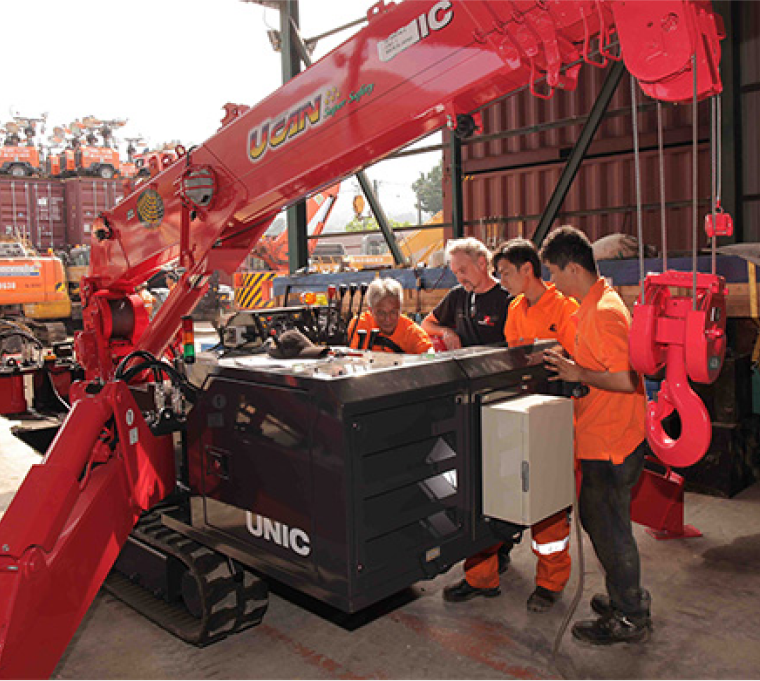 Repair and Maintenance Service
We owned and offered a wide range of over 1,300 units of equipment as at the Latest Practicable Date, including power and energy equipment, high reach equipment, material handling equipment and other equipment such as lifting equipment, earth moving equipment, tunneling equipment, foundation equipment, road and transportation equipment and demolition equipment. Timely availability and provision of the equipment required by customers is important in construction projects because of the significant costs and resources involved in such projects, and any delay in the progress of the projects may significantly affect the results of the contractors. Our large scale of operation provides us with the ability to purchase and maintain specialized equipment that may not be widely available, which provides us with significant competitive advantages over competitors with a lesser range of equipment. In addition to the size of our equipment fleet, we place great emphasis on its quality and maintenance to enhance operation safety, reliability and environmental friendliness. We source our equipment from suppliers including reputable international equipment manufacturers from Japan, the US and Europe. We regularly inspect and service our equipment to ensure they are well-maintained and available in good condition when they are needed by customers. Active equipment repair and maintenance increases useful life, utilization and also resale value. We believe that our focus on equipment quality, safety and reliability, coupled with our strong maintenance program, could reduce equipment downtime, improve efficiency and help our customers save time and cost. We implement preventive maintenance measures that aim to increase reliability, decrease overall maintenance costs, reduce equipment downtime and improve resale price of the equipment. We regularly inspect our equipment when they are not rented out to customers.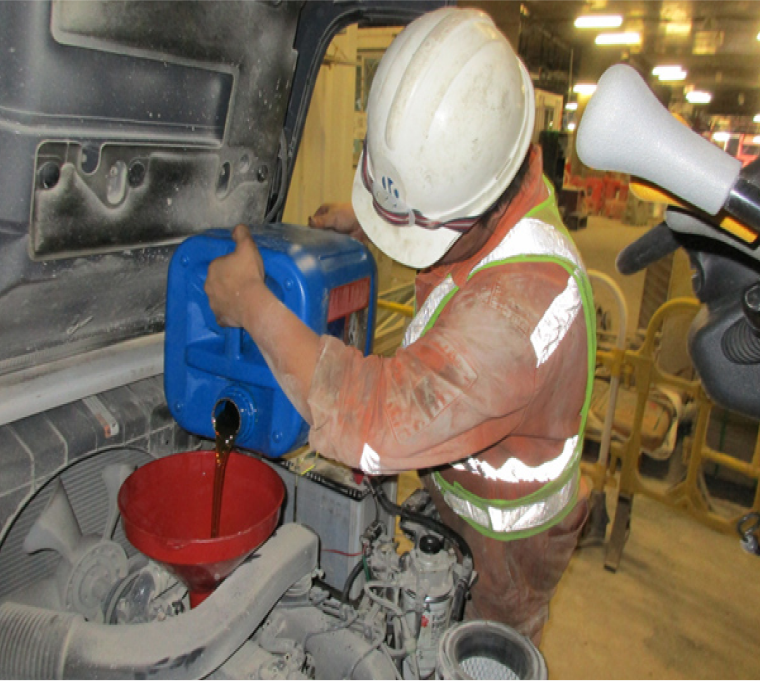 Outdoor Service
We place significant emphasis on the services provided by our operation and technical support team. We can provide technical staff to service equipment in a timely manner to ensure our customers are provided with fully operable equipment when needed. We believe that our ability to provide technical support services and skilled equipment operators is an important advantage as customers outsource their equipment operation needs. Our operational and technical support services are provided in Hong Kong by our large team of experienced and trained operators and technicians with relevant technical background and experience, some of whom have been working with us for over ten years. We place emphasis on investment in our human capital and in the training and retention of our staff, as we believe that they are vital to our long term success. Consistent and quality service of our staff is important for effective execution and building up our reputation and customer relationships. We therefore exercise control over their service quality by providing all our technical staff with regular training jointly held by us and our major equipment manufacturers to ensure that our staff is competent in keeping our equipment well-maintained and in good condition, skilled in operating the equipment and well-informed about the functions, operation and maintenance of our equipment.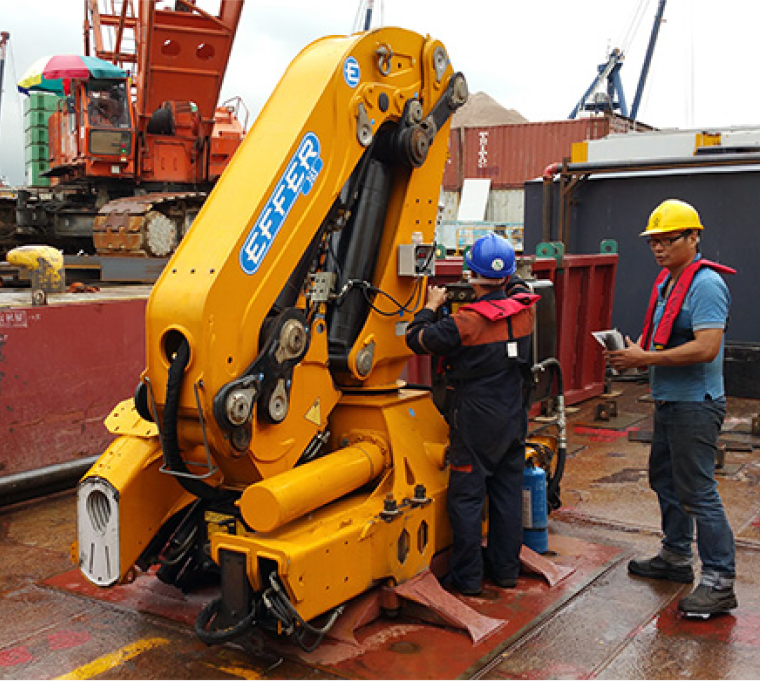 Equipment Operating Service
We offer equipment operating services in Hong Kong, by sending our skilled equipment operators to operate the equipment at the job sites of the customers. We provide operating services principally for excavators, crawler loaders, vibration rollers, skid loaders, telehandlers, forklifts, mini crawler cranes, lorry cranes and generators.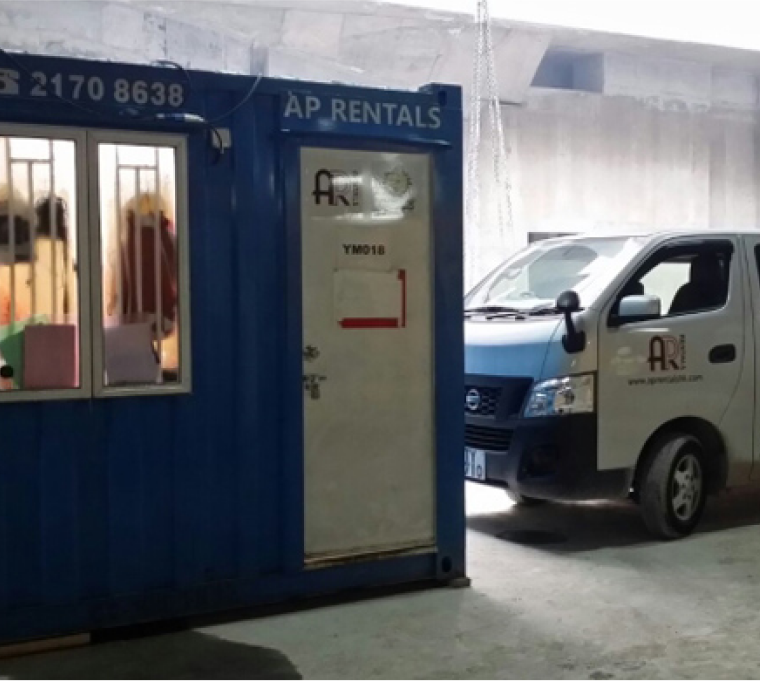 Service Station
The idea of service station is the same as our outdoor service but with further enhancement of the response time upon the receipt of service order by sending our technicians and thus working directly in the assigned jobsite every day. Usually service station will be set up in those projects with large consumption of equipment or the downtime of the machines is critical to customers, whenever the machines cannot be stopped for a bit longer time.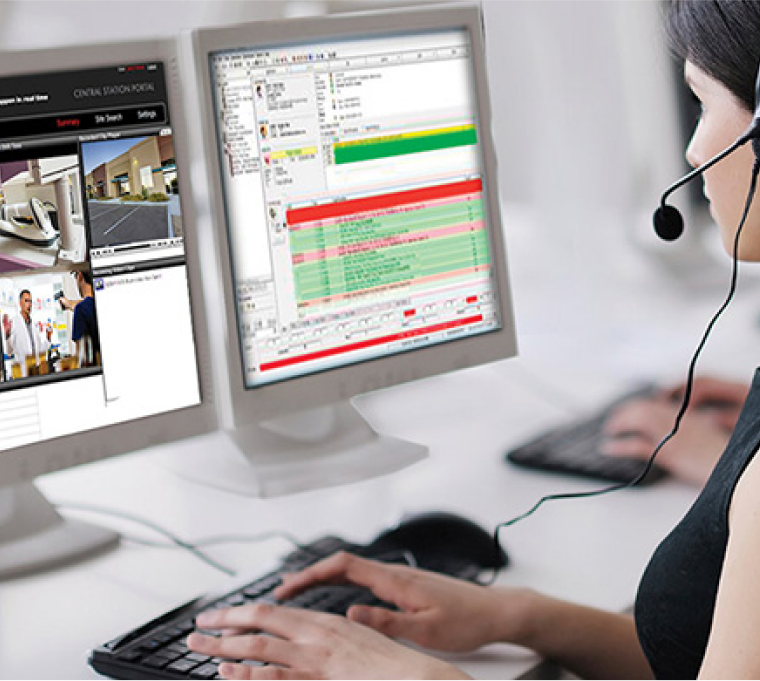 Technical Support
Leveraging on our experience and scale of operations, we have the ability to provide equipment rental-related solutions, including equipment planning consultation, equipment rental, equipment procurement, on-site equipment installation, operation, technical support and transportation services, as well as equipment trading, which cover the value-added services that our customers generally require in relation to equipment rental from commencement to completion of their projects. Our capability to provide these solutions means that when our customers engage us to provide equipment, we have the capability to assist them in solving different planning, technical, logistic and operation problems, which provide them with greater efficiency than having to engage different consultants, technicians, operators and logistic companies. We seek to distinguish ourselves from traditional equipment rental companies by providing value-added services to help customers achieve their different needs and resolve technical difficulties, with an aim to achieve higher efficiency and reliability, save cost and reduce environmental impact. With our extensive experience and technical expertise, we are able to provide a range of equipment planning and execution services including job planning, advice on selection and utilization of equipment, equipment transportation, installation, equipment operation, refueling and maintenance, disassembling and other technical support. Our wide range of equipment, solutions provision and value-added services are particularly important for large-scale construction projects, where substantial industry knowledge and experience is necessary. We believe that given our in-depth knowledge and experience, we are able to provide such solutions efficiently and effectively, thereby help our customers to save substantial time and costs. We believe we have established our reputation for our ability to provide workable solutions in the planning and deployment for equipment and have thereby garnered customers' confidence and strengthened customer loyalty.