AP Power Together with the HKCA and CLP Power Successfully Organized the Seminar on "Total Solution of Green Mobile Electricity Supply for Construction Industry"
Hong Kong, April 28, 2023 – AP Power Limited, together with the Hong Kong Construction Association (HKCA) and CLP Power Hong Kong Limited, had successfully co-organized a seminar on "Total Solution of Green Mobile Electricity Supply for Construction Industry" today in the Zero Carbon Park (the Park) at Kowloon Bay. It attracted participants from the construction industry to visit the Park, and to learn more about the importance of green mobile power supply system as well as how its application may benefit the construction industry.
The seminar aims to introduce how the Battery Energy Storage System (BESS), Smart System for Mobile Electricity (SSME), and the composition of both – mobile power grid – can help the industry on such as reducing fuel consumption, improve work efficiency to enable projects to achieve desired results, and more importantly, to attain carbon neutrality in construction sites by 2050.
We are honoured to have Ir. Thomas Ho, the Chairman of Construction Industry Council (CIC), to introduce how CIC collaborates with the Government to foster carbon neutrality in construction industry. He also indicated several important directions and visions to promote sustainable development and safeness of the industry. Mr. Jason Wong, Manager of CLPe Solutions, meanwhile had explained the principle and application of CLP's BESS. Later on, Mr. TY Leung, Director of AP Rentals (China), together with other speakers from AP Power, had introduced the latest features, applications and data analysis services of the SSME respectively. During Q&A session, the participants raised many specific and in-depth questions that indicated their strong interests in adopting such systems into their construction projects.
Mr. Thomas Lau, CEO of AP Power Limited, expressed afterwards that the seminar allowed the participants to gain knowledge and experience from the speakers and industry experts. It helped them better understand the green mobile power system and how its application may facilitate their work more effectively.
Once again, we would like to thank all the speakers, industry experts and participants for their participation and contribution to this seminar. Hope all participants can better apply the green mobile power supply system in their future projects, promote the emissions reduction in construction industry, and uninterrupted work progress to improve work efficiency.
About AP Power Limited
AP Power Limited, established in 21 Feb 2020, is a wholly-owned subsidiary of the AP Rentals Holdings Limited (HKEx 1496), a listed company in Hong Kong. As one of the leading mobile electricity suppliers in the region, AP Power is committed to pushing forward sustainability and building a smart management in the mobile electricity supply. AP Power provides UNINTERRUPTED and GREEN mobile electricity supply to all industries through mobile electricity supply system, synchronised or standalone smart generator (25 kVA – 15,000 kVA), maintenance and repairing services, etc. For more details, please visit its official website: www.appowerhk.com.
About AP Rentals Holdings Limited
AP Rentals Holdings Limited (stock code: 1496) is a leading equipment rental-related solution provider and was listed on the Main Board of the Hong Kong Stock Exchange on 8 April 2016. The Group offers a wide range of construction, E&M engineering and event and management equipment, and equipment rental-related solutions with value-added services in Hong Kong. The Group's rental equipment principally covers power and energy equipment, high-reach equipment and material handling equipment. The Group has participated in numerous large landmark construction projects including the "Ten Major Infrastructure Projects", specifically the South Island Line, Shatin to Central Link, Tuen Mun-Chek Lap Kok Link and Tuen Mun Western Bypass, Kai Tak Development Plan, Guangzhou-Shenzhen-Hong Kong Express Rail Link and the Hong Kong-Zhuhai-Macao Bridge. For more details, please visit its official website: www.aprentalshk.com.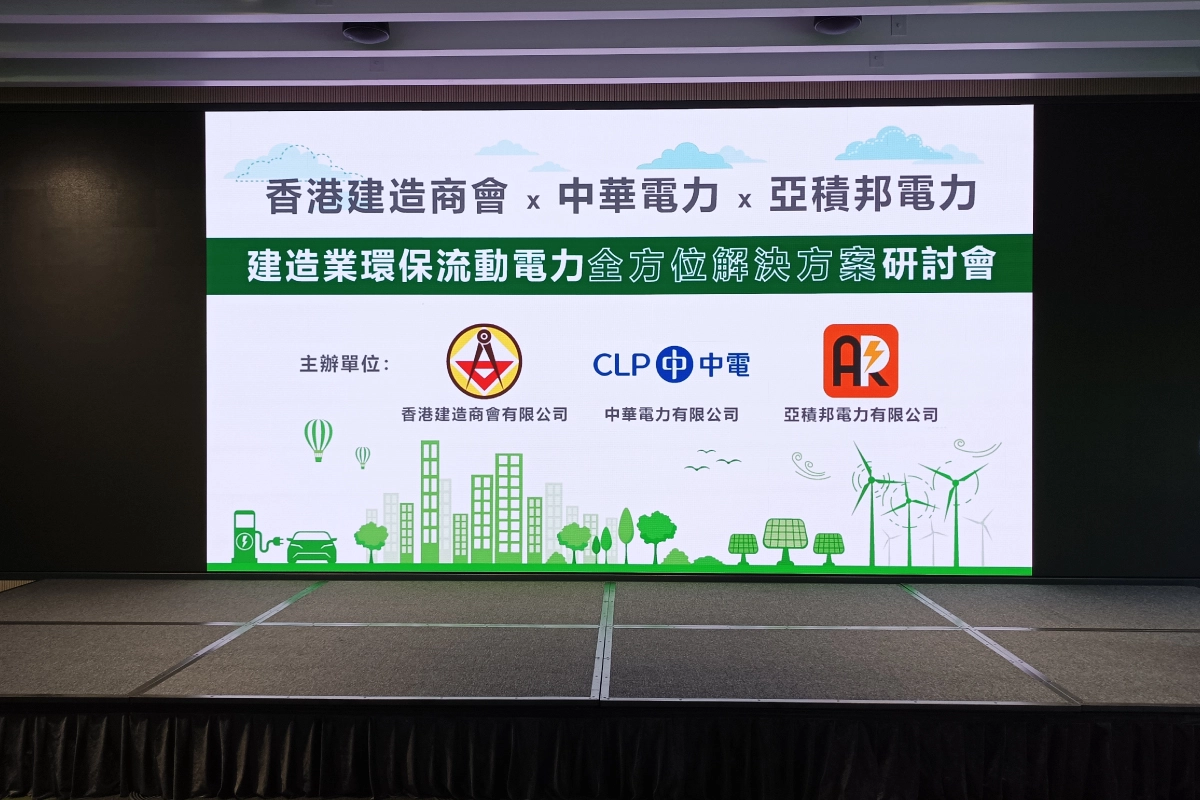 Total Solution of Green Mobile Electricity Supply for Construction Industry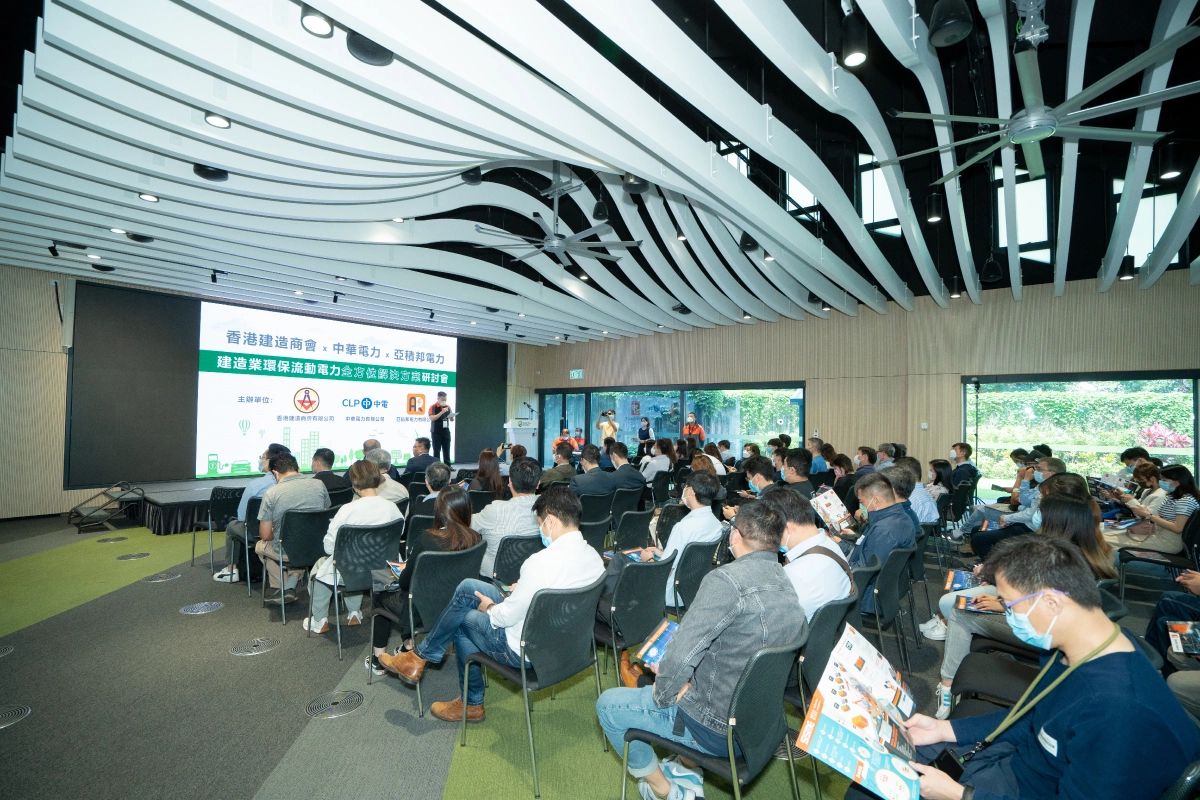 Seminar snapshot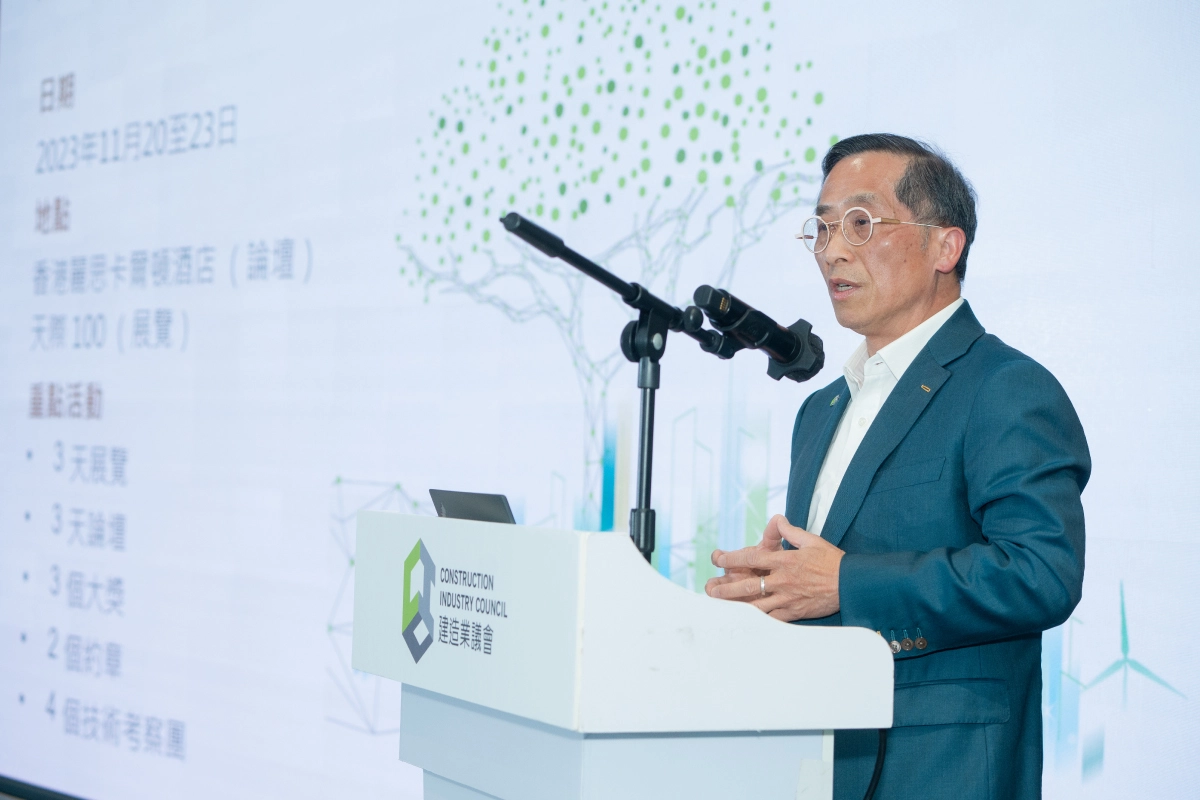 Ir. Thomas Ho, the Chairman of Construction Industry Council (CIC), introduced how CIC collaborates with the Government to foster carbon neutrality in construction industry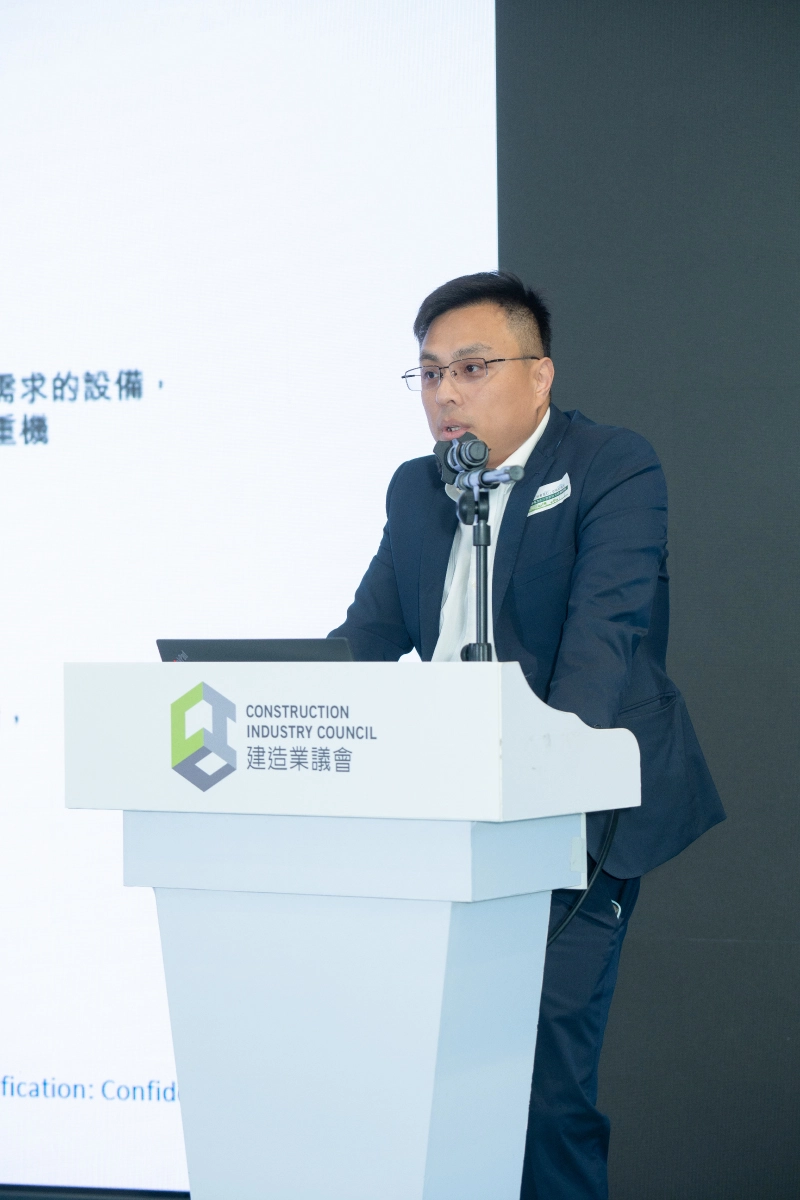 Mr. Jason Wong, Manager of CLPe Solutions explained the principle and application of CLP's BESS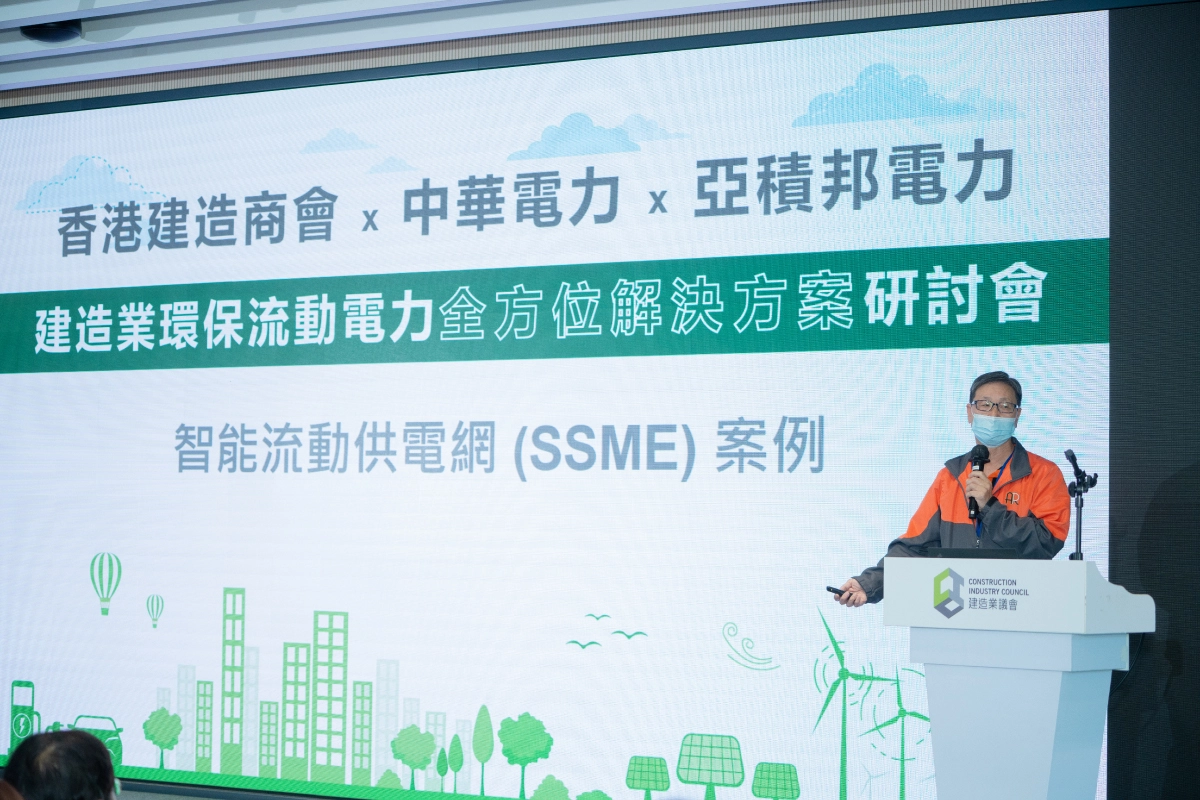 Mr. TY Leung, Director of AP Rentals (China), introduced the latest features of the SSME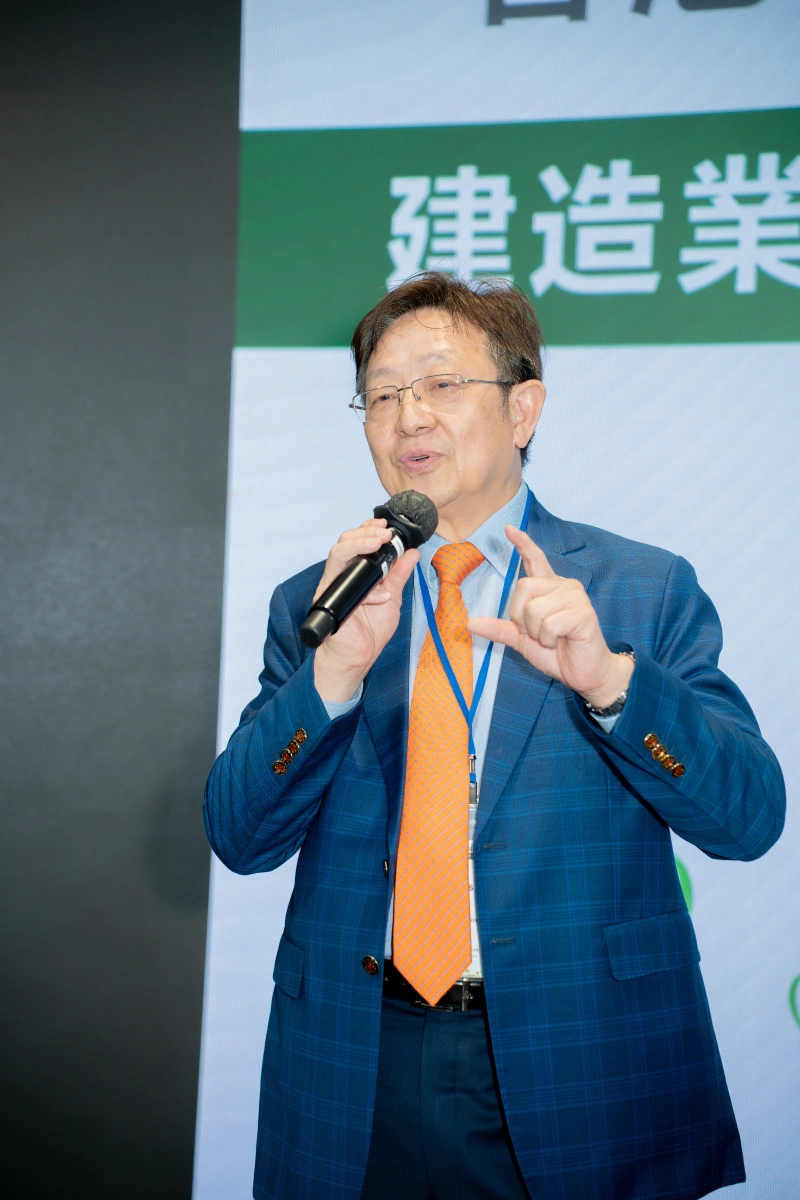 Mr. Thomas Lau, CEO of AP Power Limited, reply to participants in Q&A session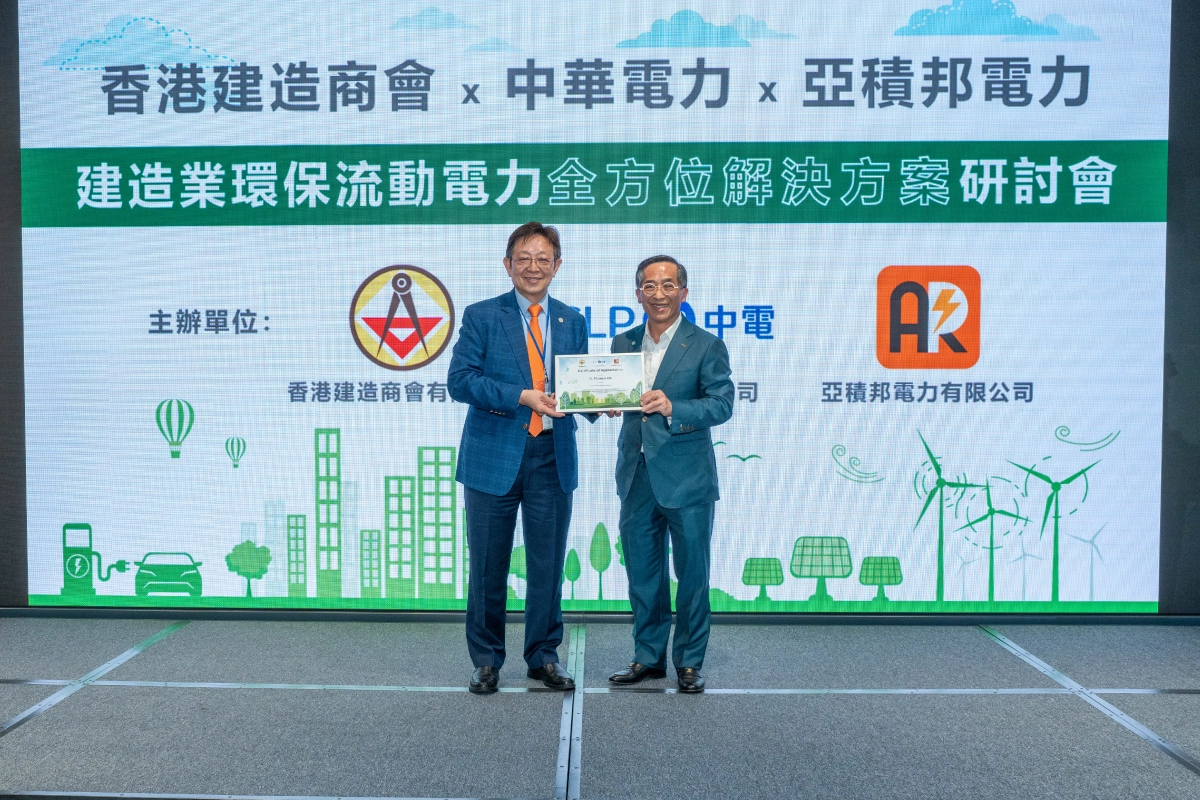 Mr. Thomas Lau presented certificate of appreciation to Ir. Thomas Ho