Hand Protection Roadshow Highlights
Recently on 7 June 2018, AP Rentals has successfully participated in CLP Co Ltd's in-house tradeshow held in Tuen Mun Castle Peak Power Station. The theme of the roadshow is Hand Protection and Tools. AP Rentals strives to provide a wide variety of equipment solutions to our valued customers. Achieving this objective shows how we deeply care about the safety issue.
In line with the theme of this tradeshow, AP Rentals has provided a compact and powerful lifting solution and displayed a spider crane. Once the traditional manpower lifting solutions are replaced by utilising the spider crane, the chance of workers suffering from injuries is also minimised.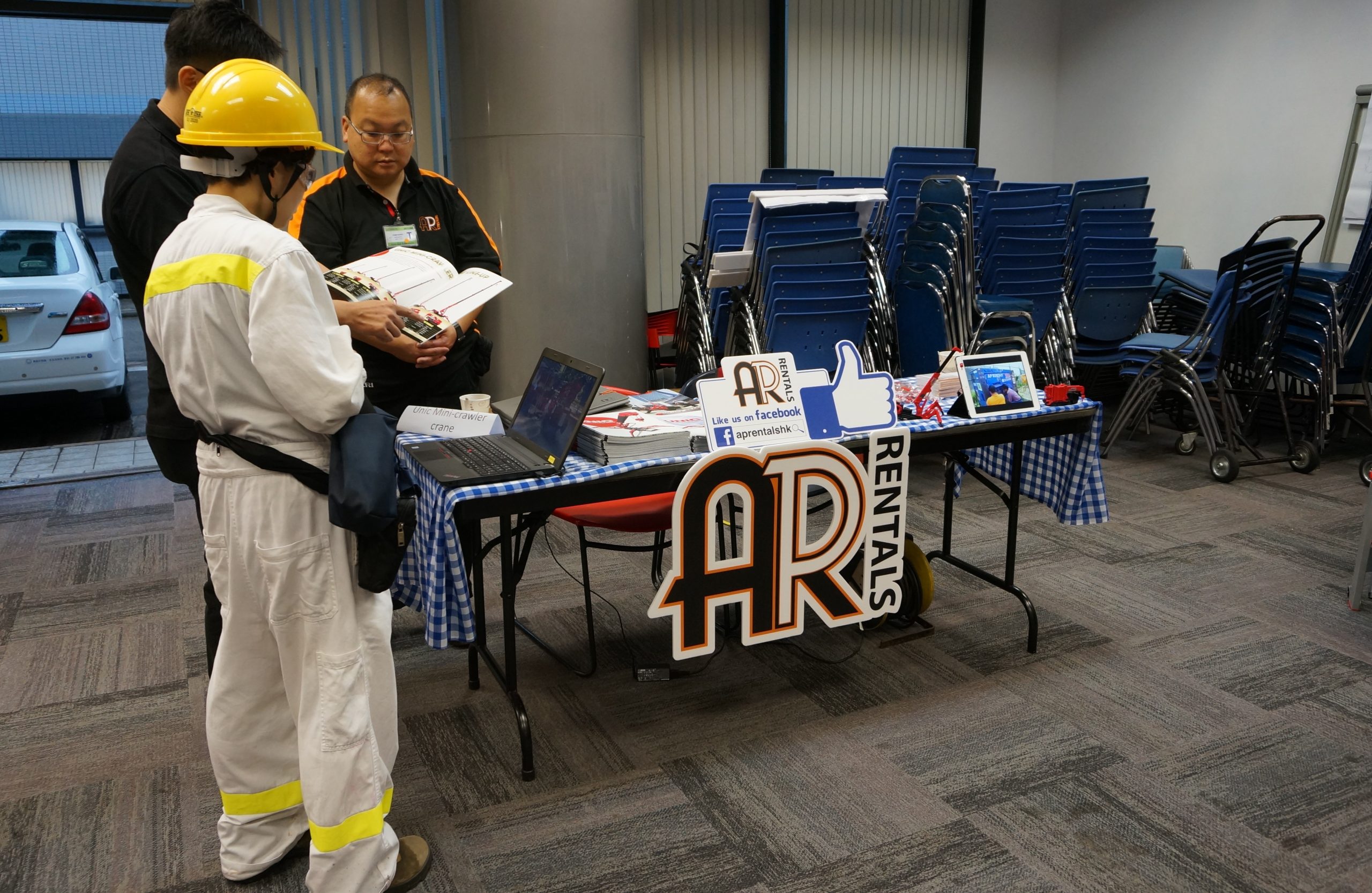 Visitors come to our booth.
CLP staff and professionals from CLP's contractors visit our booth and ask for more information.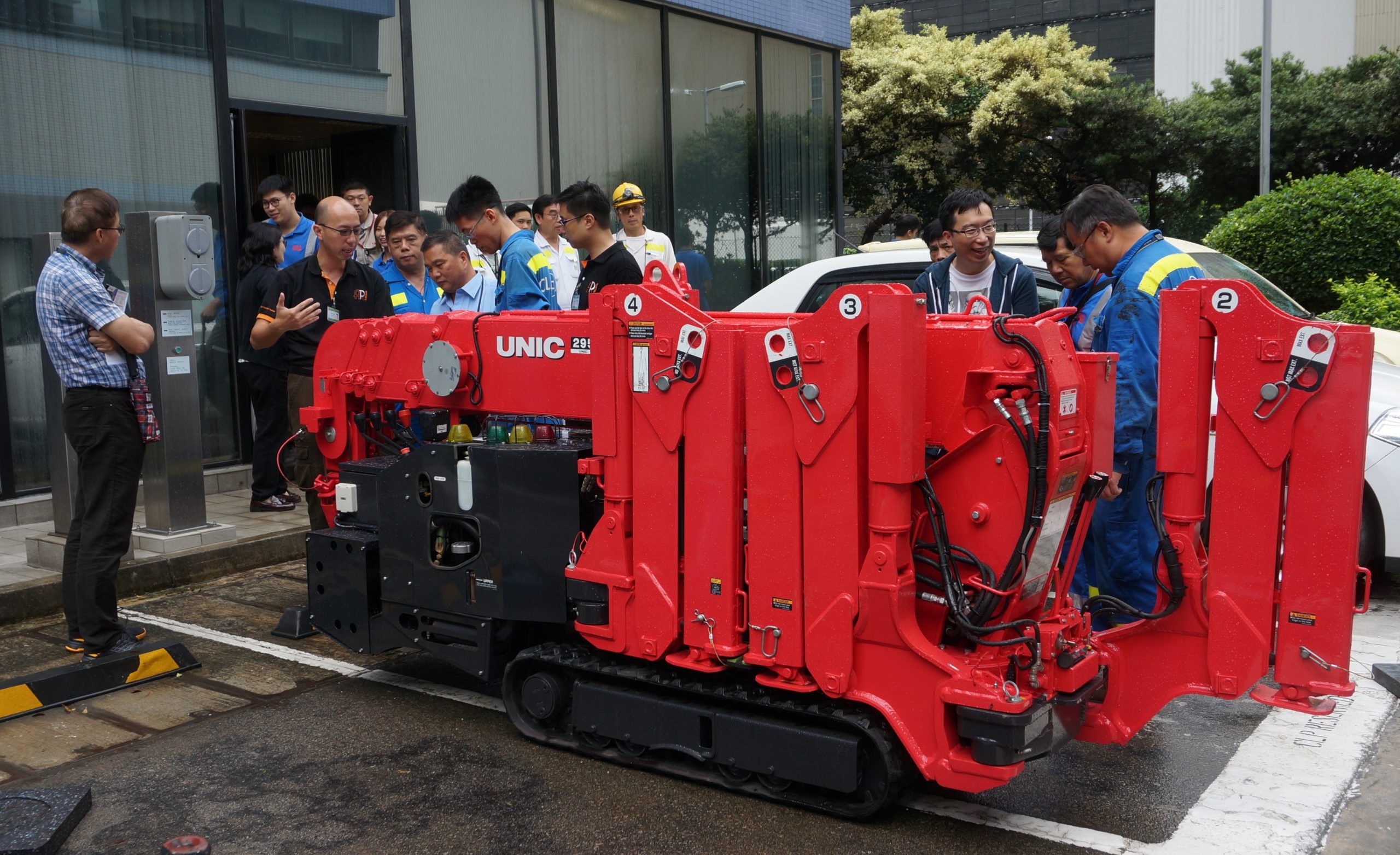 The spider crane (model UR-W295C) is displayed outdoors. The visitors are impressed by its compact size (Weight: 2090kg, Stowed Width: 600mm) and powerful lifting capacity (2.93t x 1.4m working radius).
AP Rentals is especially grateful for the invitation to the in-house tradeshow from CLP Co Ltd.