"The Smart System in Mobile Electricity Operators Training Course" has just been launched in May 2020.
AP Rentals Ltd. is constantly exploring applications for smart system in the mobile electricity supply business known as SSME. In order to facilitate our business development, our company has carefully designed an 18-month SSME operator training course. It aims at educating a new generation of technicians how to manage a smart electricity supply system. Furthermore, the course can also enhance professionalism in electricity supply services for our staff. Additionally, our company can provide stable and environmentally-friendly electricity to our clients to an unprecedented extent.
The SSME training course includes both theory and practice in the supply of electricity. It caters for the energy requirements for projects in construction, civil engineering, outdoor events, recycling plants and refrigerated warehouses. Meanwhile, our company expects to train more professional technicians with all-round skills in serving the development across various industries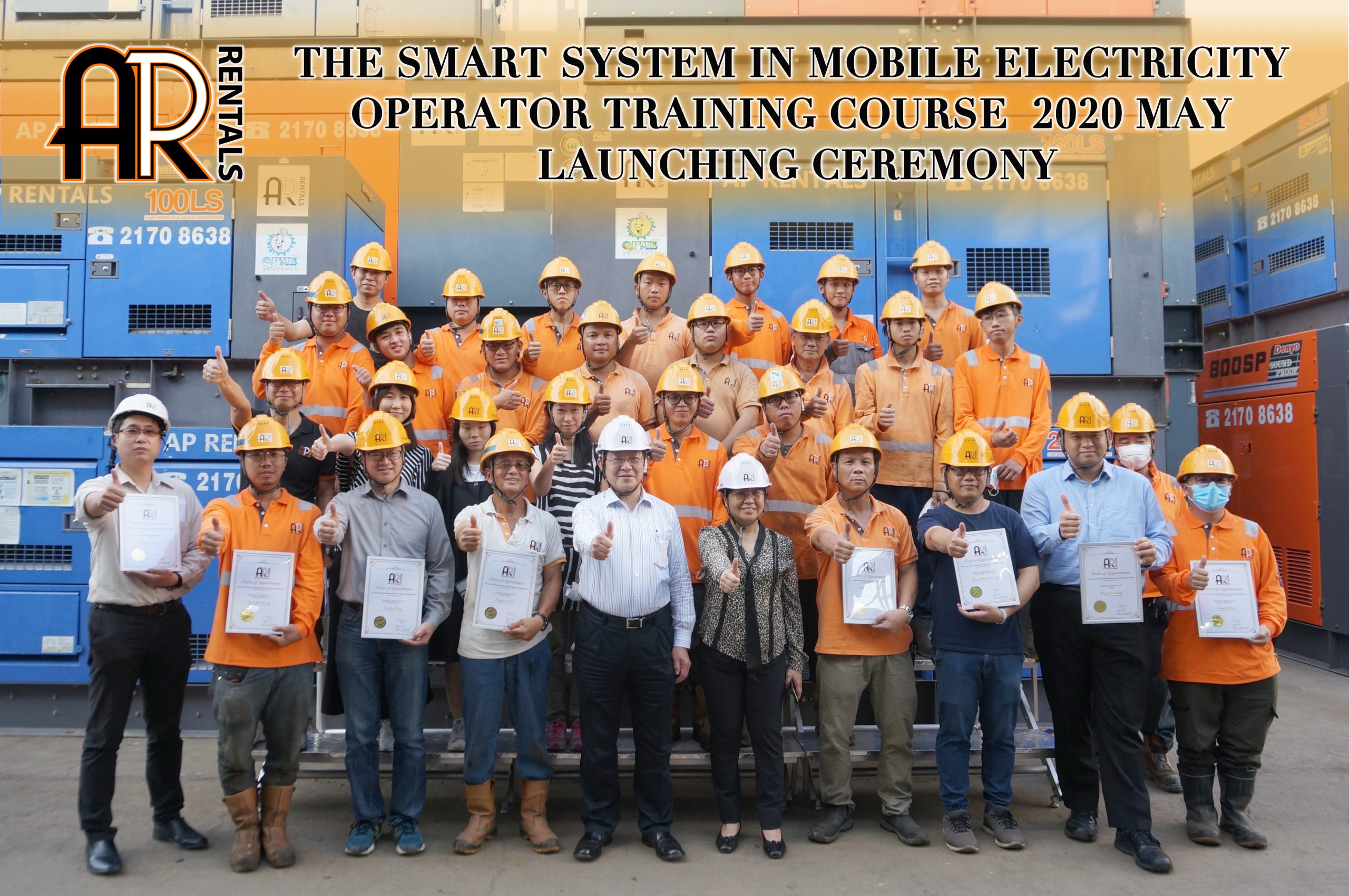 Mr. Thomas Lau, the CEO of AP Rentals Ltd. officiated at the launching ceremony of the SSME Operators Training Course on 6 May.