Time Capsule Exhibition Highlights - AP Rentals 12/10/2017 - 13/10/2017
AP Rentals "Time Capsule" Exhibition Highlights
Recently on 12-13 October 2017, AP Rentals hosted a private two-day "Time Capsule" Exhibition at the Central Harbourfront. The two-day event focused on introducing and promoting green construction machinery, developing a deeper understanding of safety in operations, and exploring the construction history of Hong Kong.
The photo gallery, provided by Mr. Raymond Wong, Lecturer at City University of Hong Kong, consisted of more than 900 fascinating photos chronicling the growth of the construction industry and its role in transforming Hong Kong's landscape from the 1950's to the present.
The front entrance into the AP Rentals "Time Capsule" Exhibition photo gallery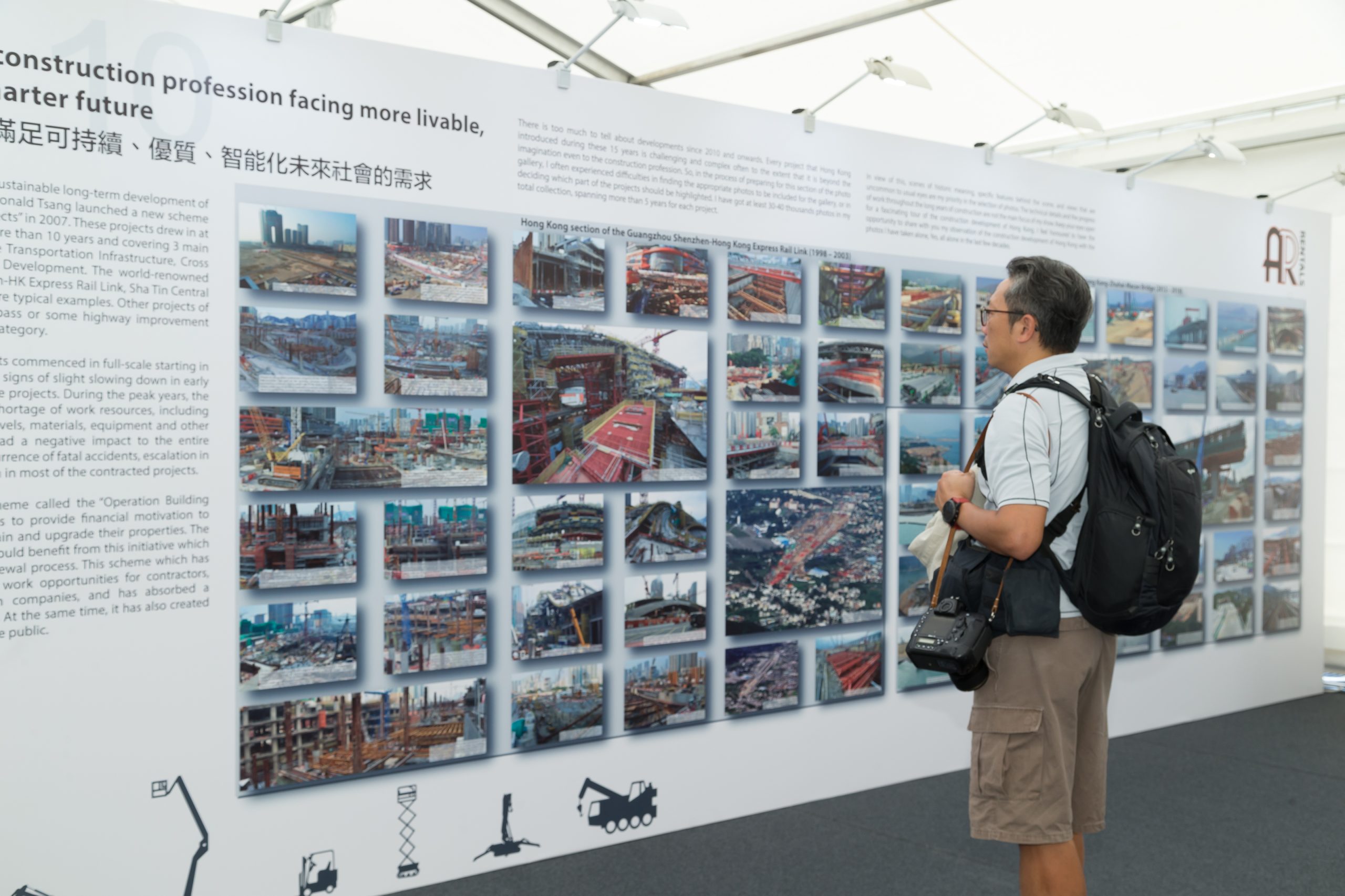 Guest admiring the photos in the photo gallery provided by Professor Raymond Wong, City University
Outside the main tent, AP Rentals displayed construction equipment of the latest technology. Machines displayed included Power and Energy equipment, High Reach equipment, Material Handling equipment, Lifting Equipment, Road and Transportation equipment.
AP Rentals product display with the Hong Kong skyline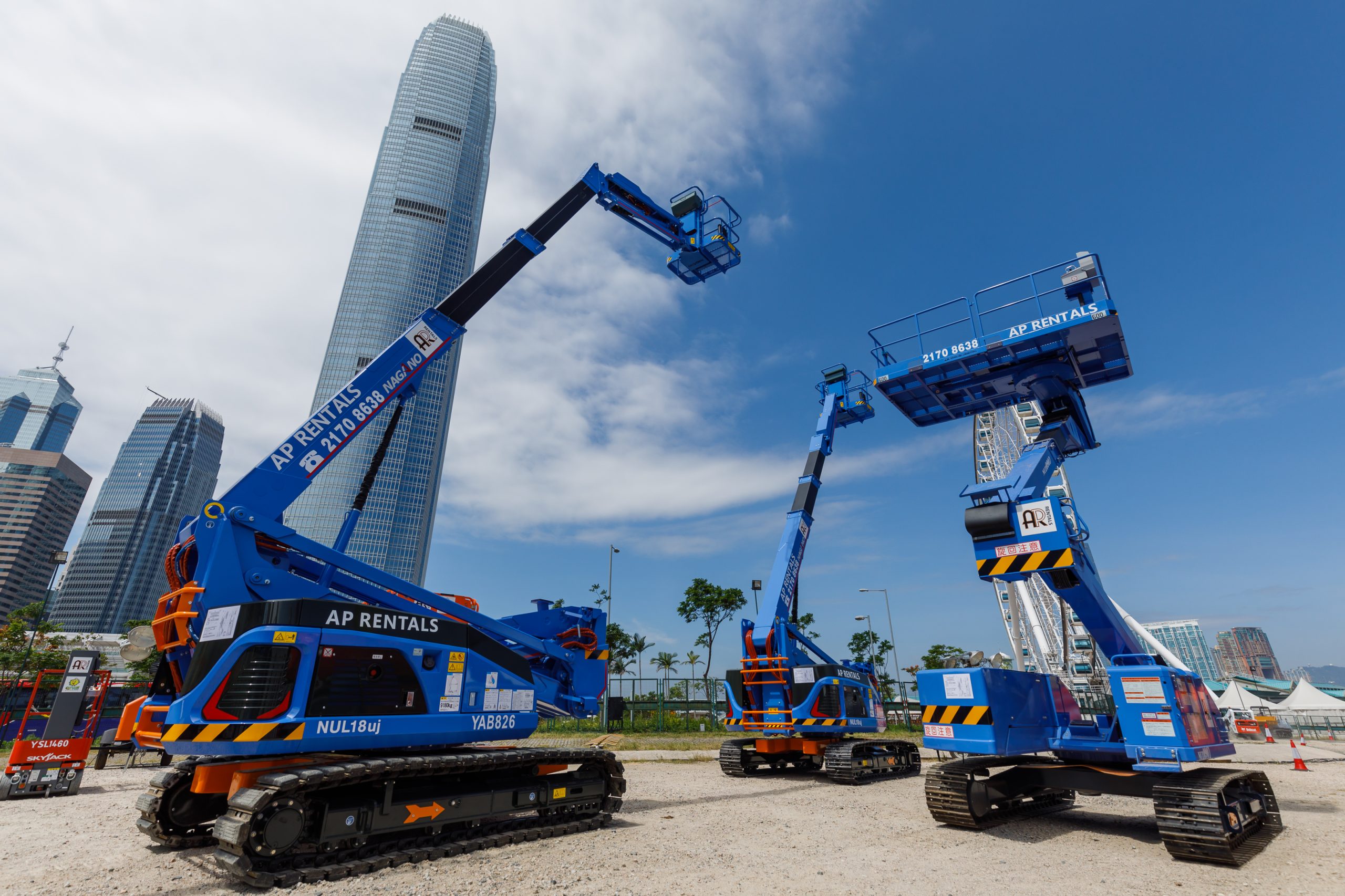 Crawler Type Aerial Working Platform; NUZ090 (Right), with a large platform of 6.72 m² can carry up to 6 operators and NUL18uj (Left), an 18m articulated boom lift that can navigate on uneven terrain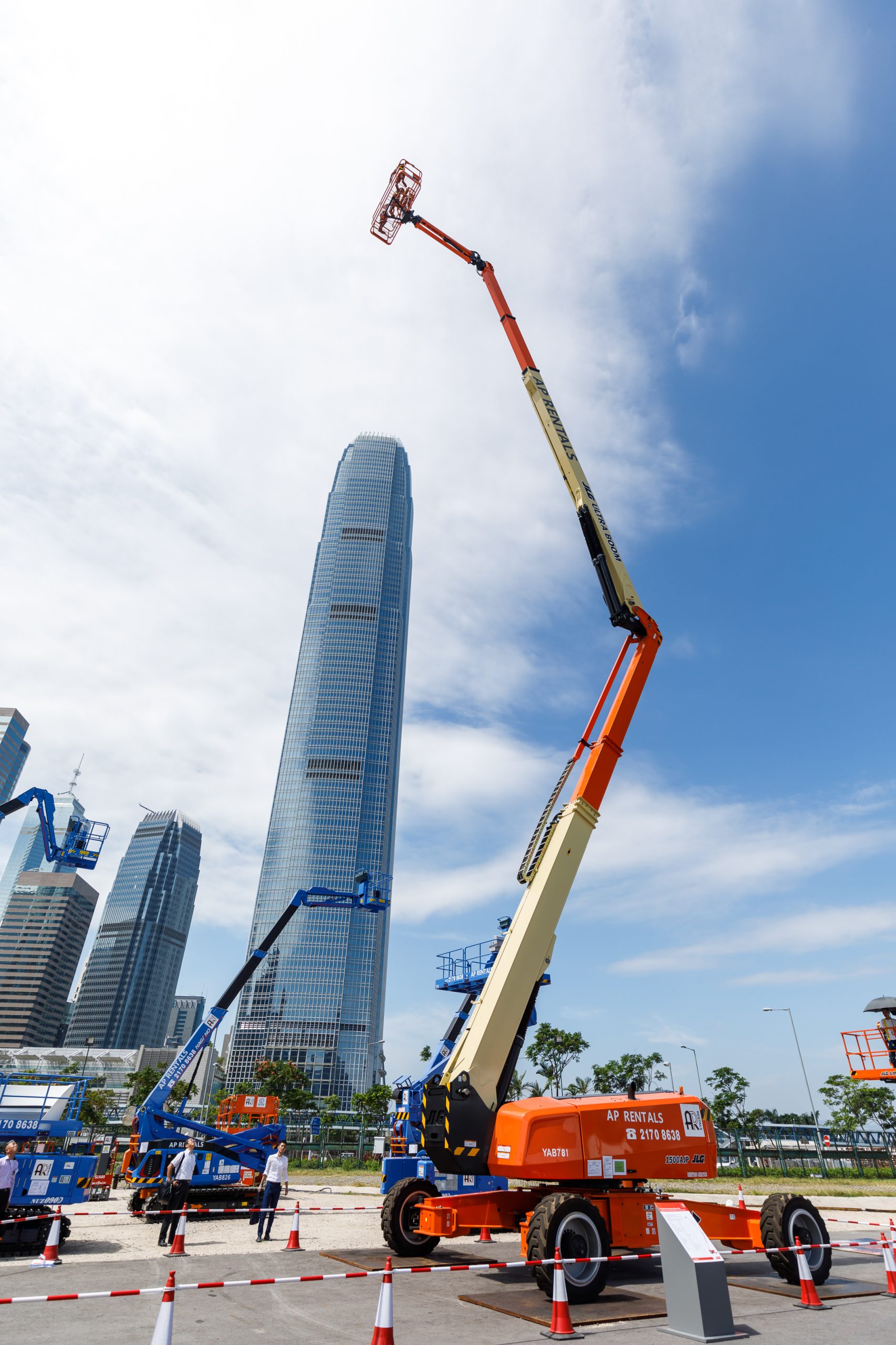 First and Highest Articulated Boom Lift of 150 ft. with Telematics in Asia; 1500AJP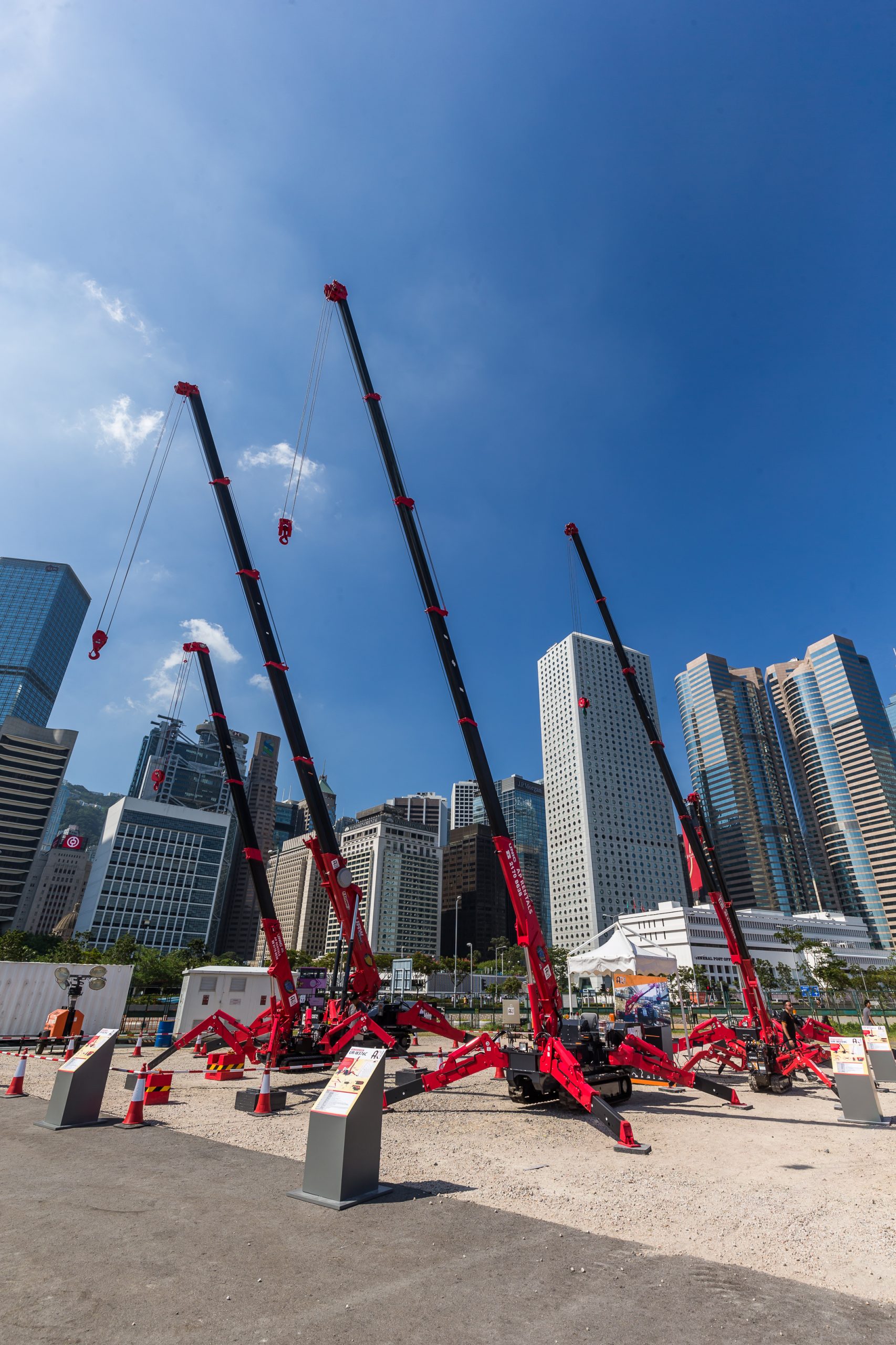 Spider Cranes ranging from 1 Ton to 10 Tons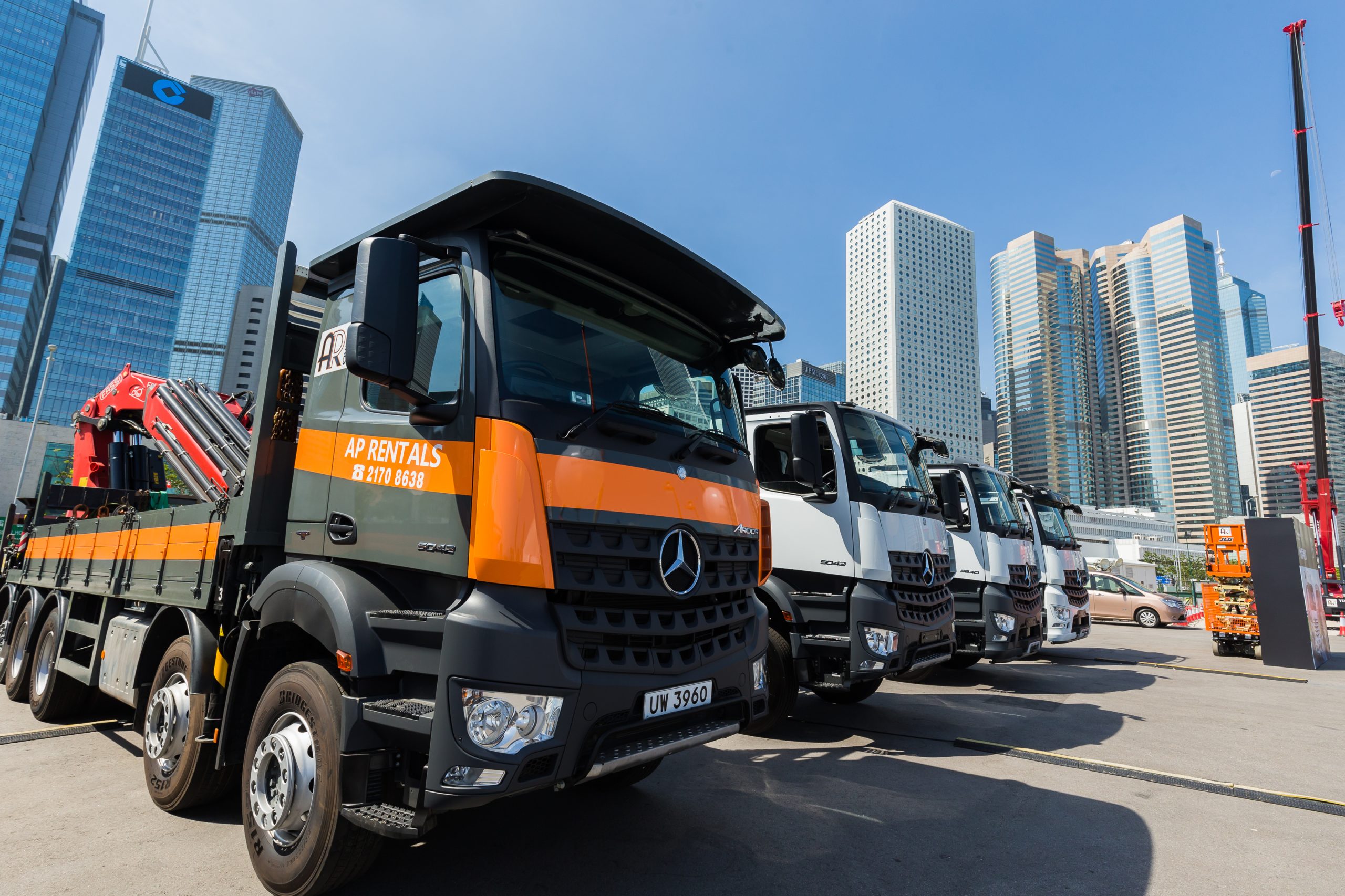 Mercedes Benz Road and Transportation Fleet
AP Rentals unveiled numerous new technologies such as the Automatic Power Supply (APS) System, a generator system which connects up to 30 smaller units to run in parallel and in sync to create a more reliable and cost-saving power generation solution.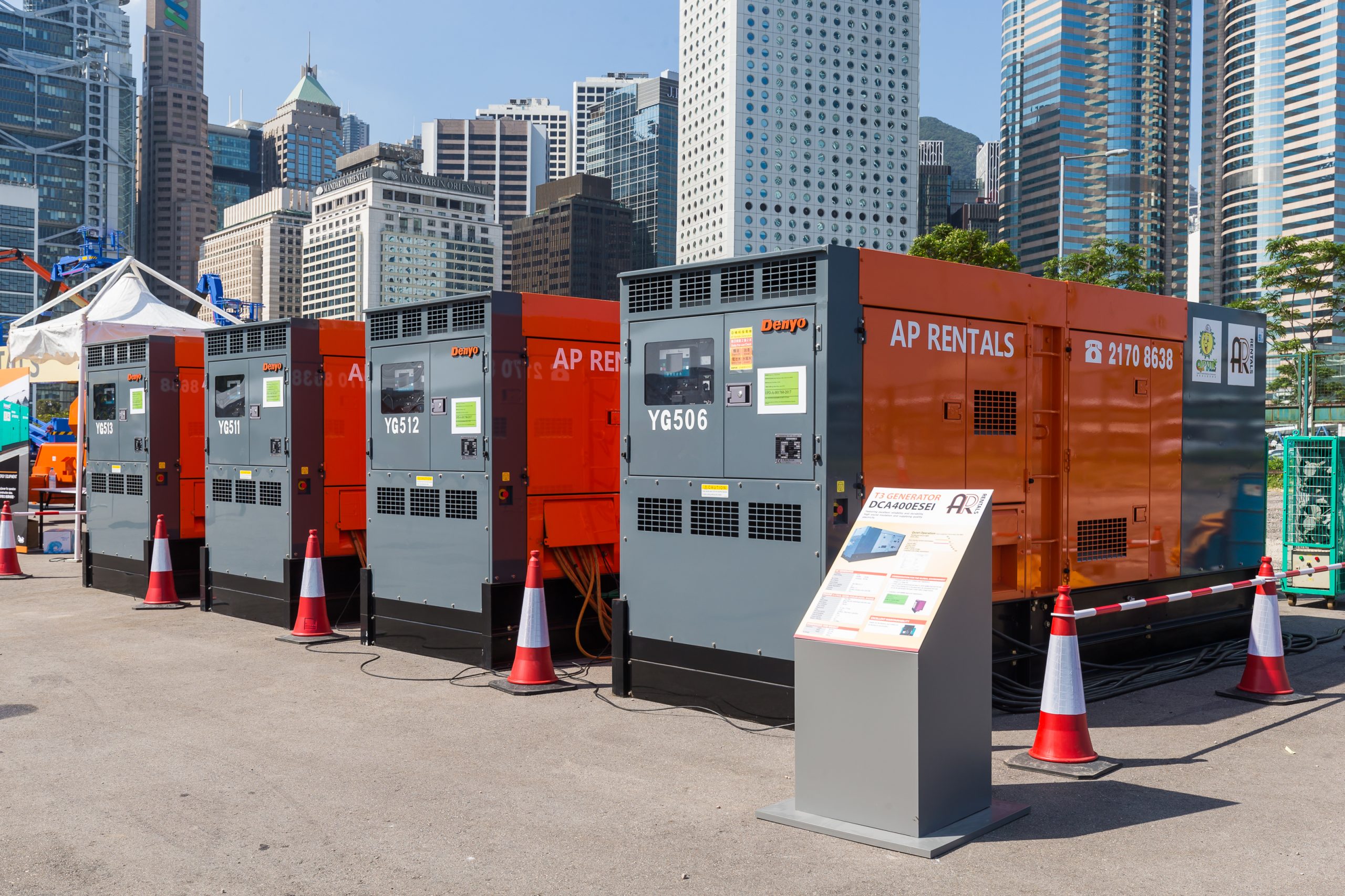 Photo of the APS System, 4 generators linked together in parallel and synchronization
A state-of-the-art virtual reality simulator provided by JLG, which simulated the use of a boom lift, the second of its kind in Asia, epitomizes the future of training tools for workers that will shape the development of the construction equipment industry.
Guest trying out the Virtual Reality simulation of operating a Boom Lift
Another highlight from the exhibition was the Power Assist Suit showcased by Panasonic. The Power Assist Suit is aimed for making life easier for people by supporting their spine and body in alignment when moving and picking up heavy objects. This new technology improves the well-being and safety of those who work with heavy objects, particularly in construction job sites.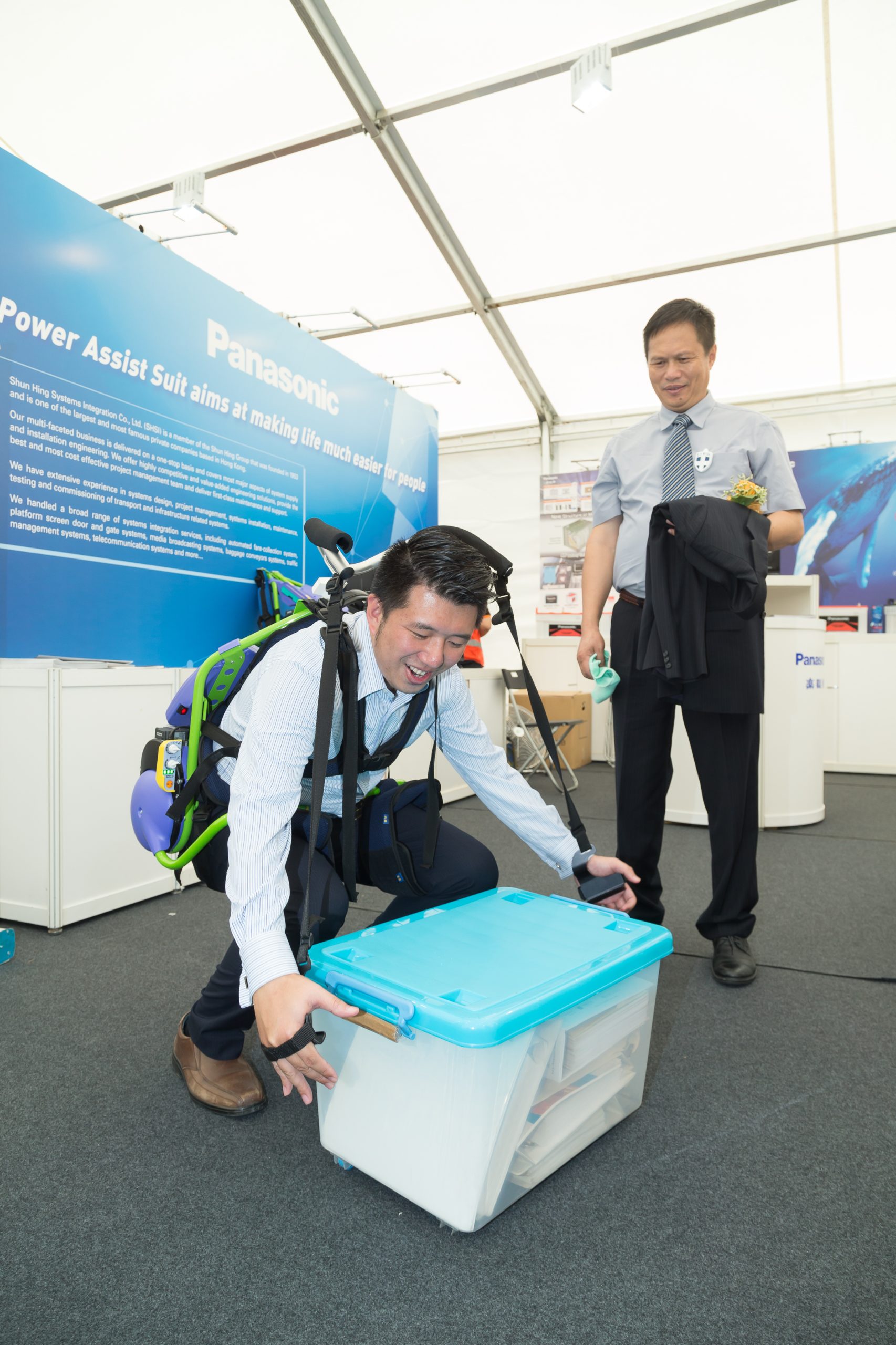 Guest trying Panasonic's latest safety gear
Notable attendees included Ir. Wai Chi Sing, Managing Director of the Urban Renewal Authority; Mr. Jamie Gomez Campos Major, Vice Consul of the Consulate General of the Republic of Angola in the Hong Kong Special Administrative Region; Mr. Lee Ka Leung, Project Director of the Shatin to Central Link Contract 1128; and Mr. Kwok Tung Keung, Chairman of the Hong Kong General Building Contractors Association; and more.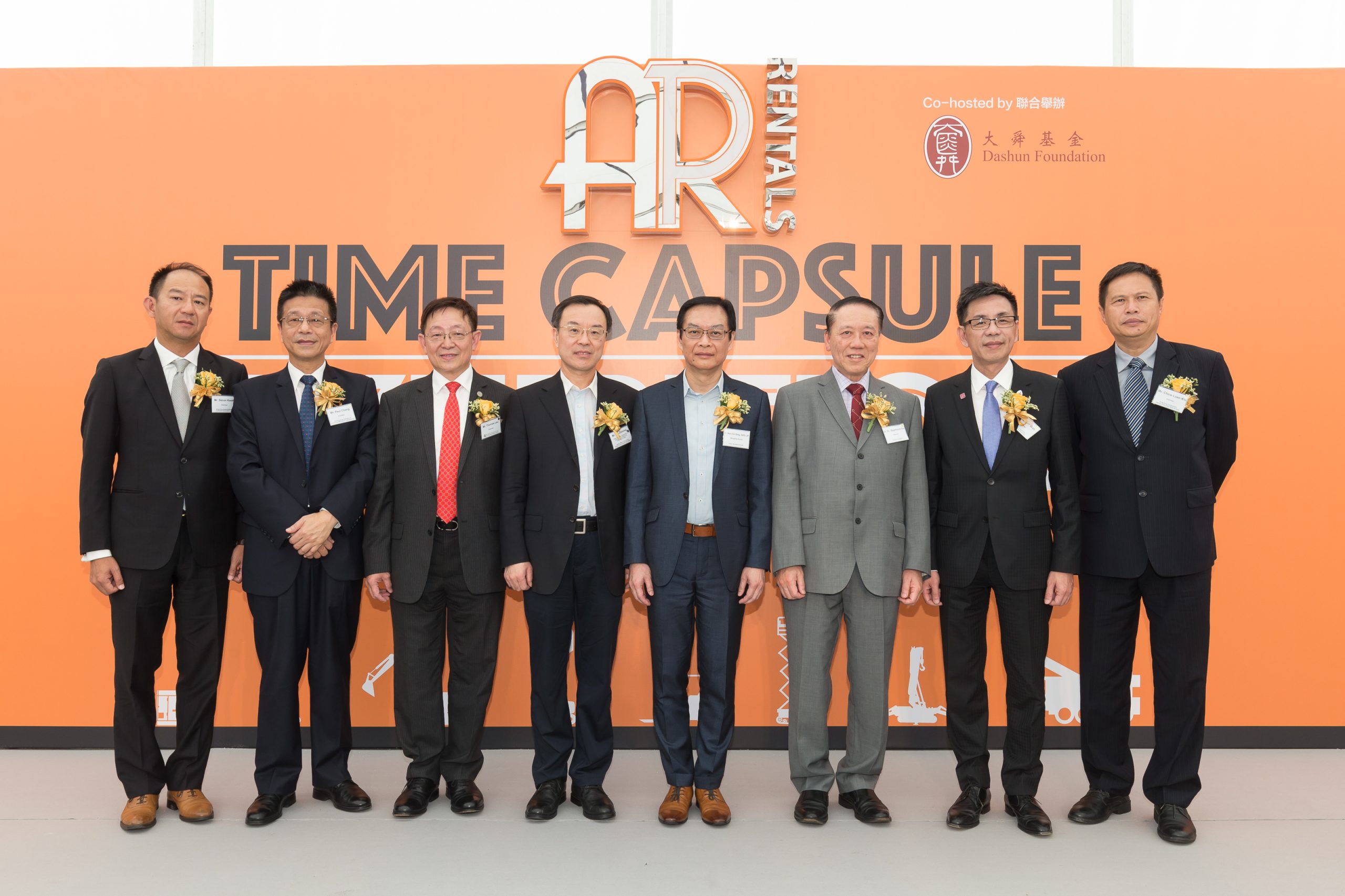 CEO, Lau Pong Sing, Thomas with the Officiating Guests at the Opening Ceremony
Seminar topics focused on the past and future of the Hong Kong Construction Industry. Topics included "Construction Equipment Development in Hong Kong," "Construction Equipment Safety Seminar," "Project Rental Solutions," and more.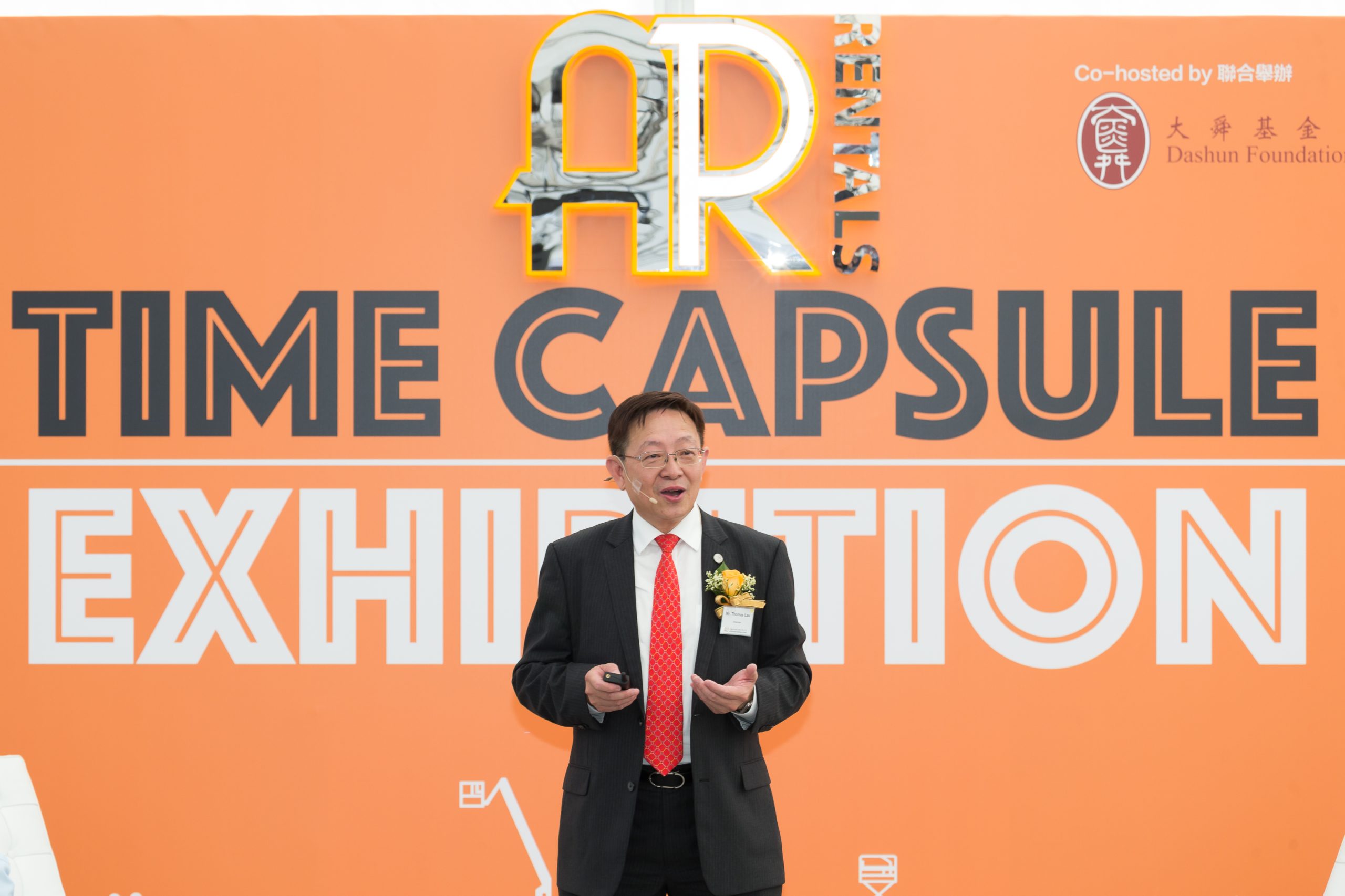 CEO, Mr. Lau Pong Sing, Thomas giving his presentation on "Construction Equipment Development in Hong Kong"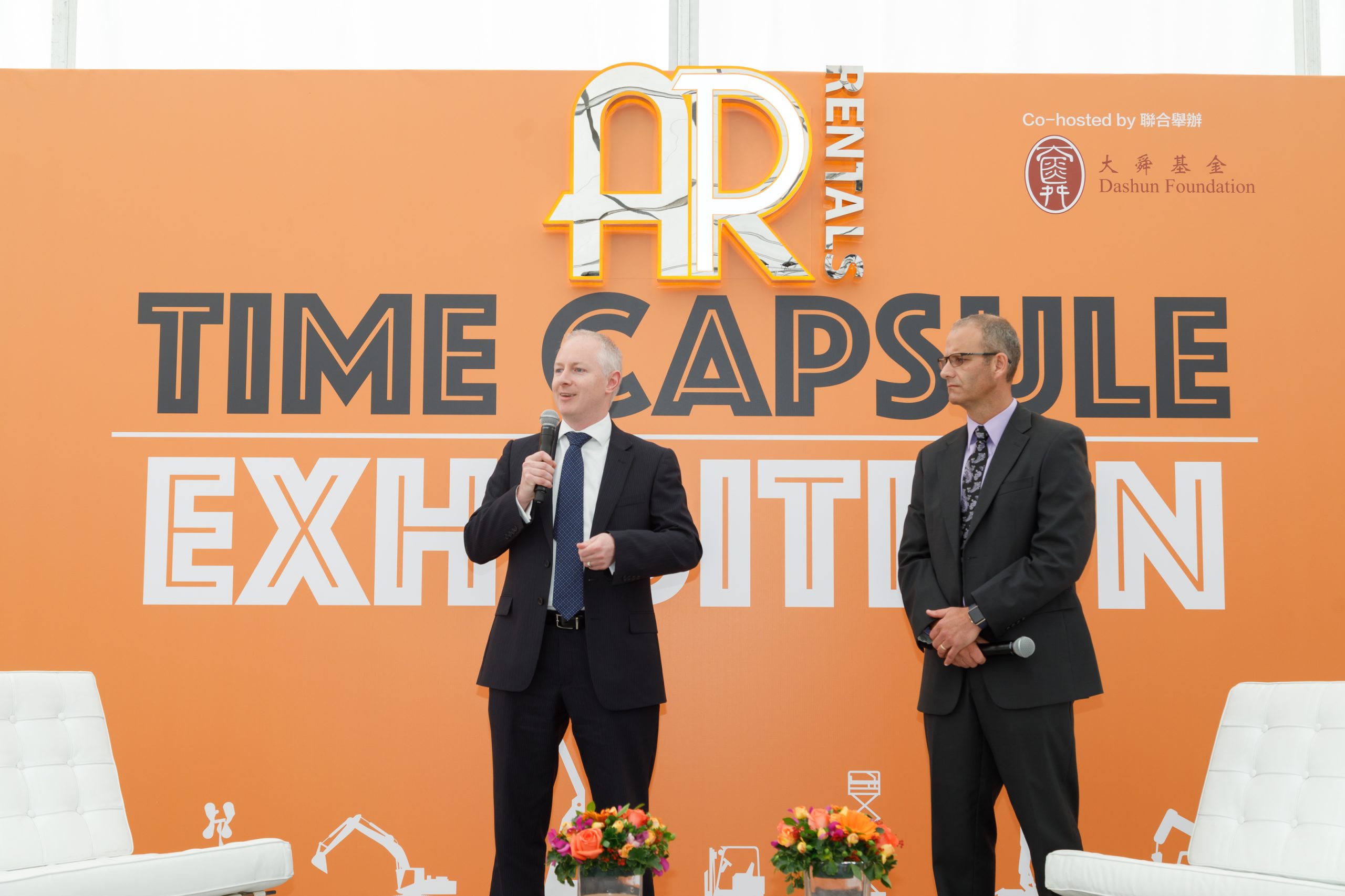 Director, Aftermarket Operations Asia, Todd Truax and Principal Safety and Product Reliability Engineer, Philip Godding discussing the future safety standards in construction equipment during the "Construction Equipment Safety Seminar"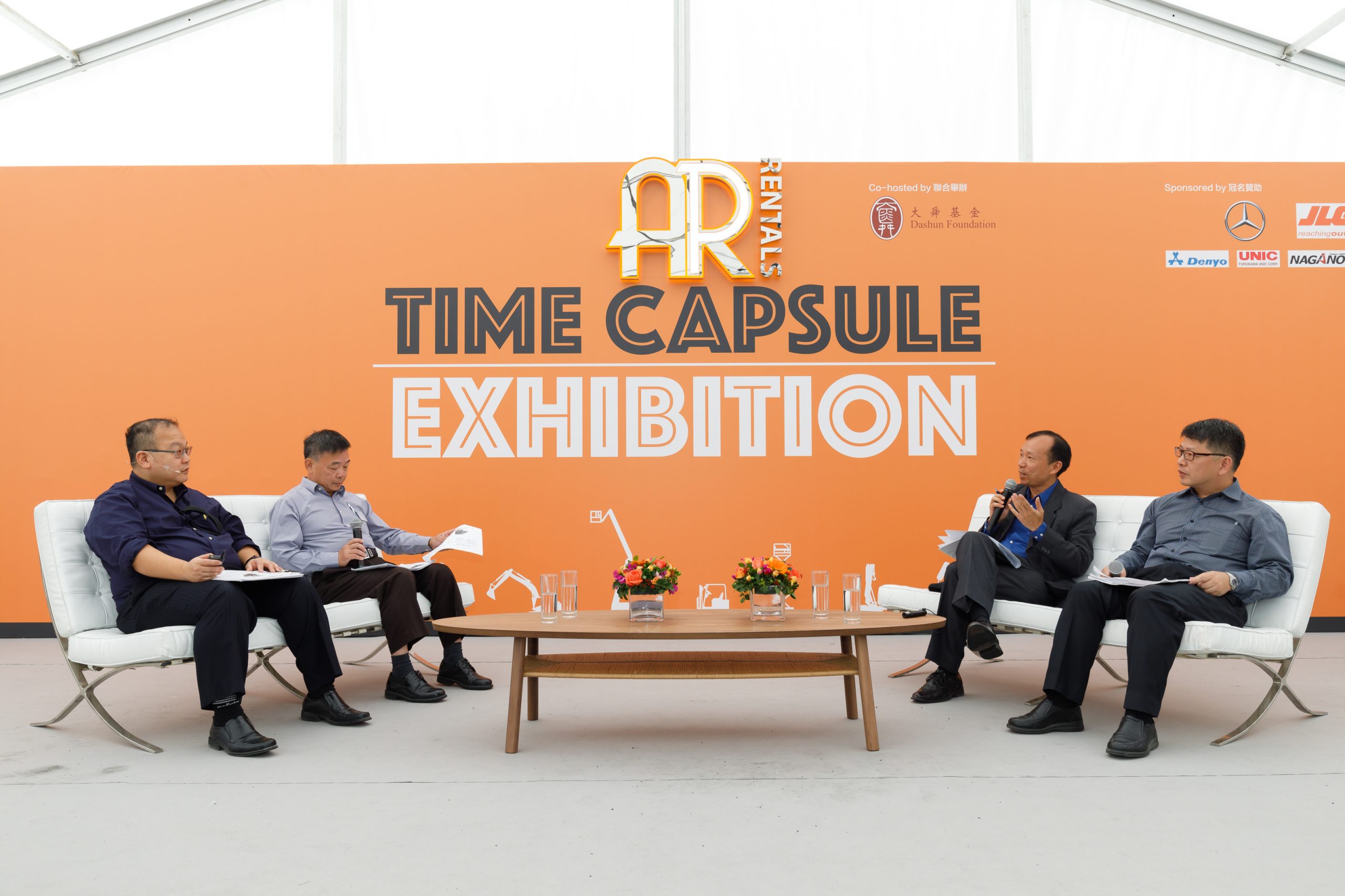 Panel discussion between the Labour Department, Construction Industry Safety– Management Association and Hong Kong Construction Industry Professional Plant Operators and Mechanics Association during the "Construction Equipment Safety Seminar"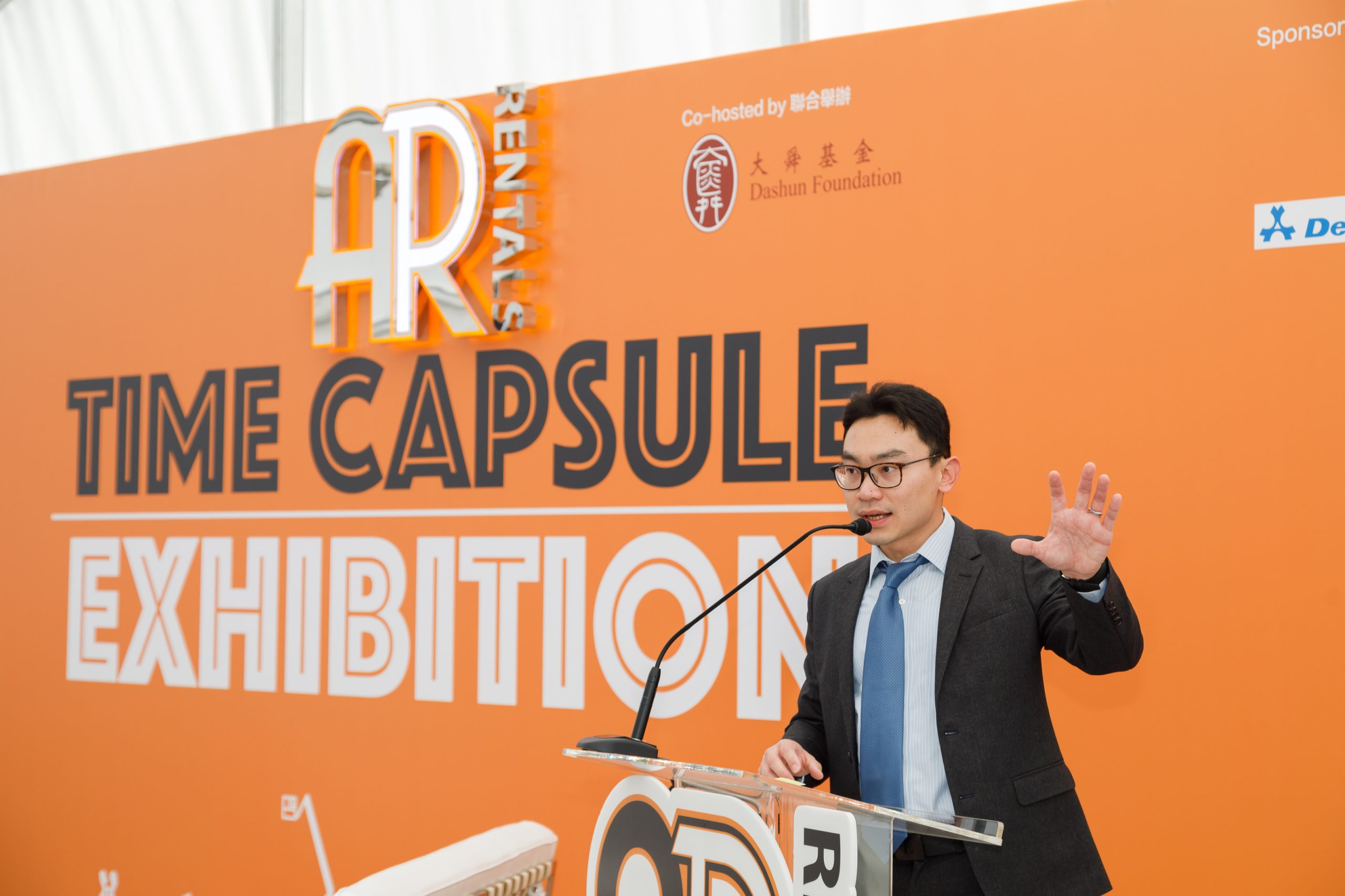 Mr. Lee Ka Leung, Project Director of the Shatin to Central Link Contract 1128, sharing details regarding the complexities of using a TBM machine during the "Sharing on MTRC SCL 1128" seminar
The first day of the exhibition concluded with an inauguration ceremony for Young Engineers in Society (YES) members hosted by the Association of Engineering Professionals in Society (AES).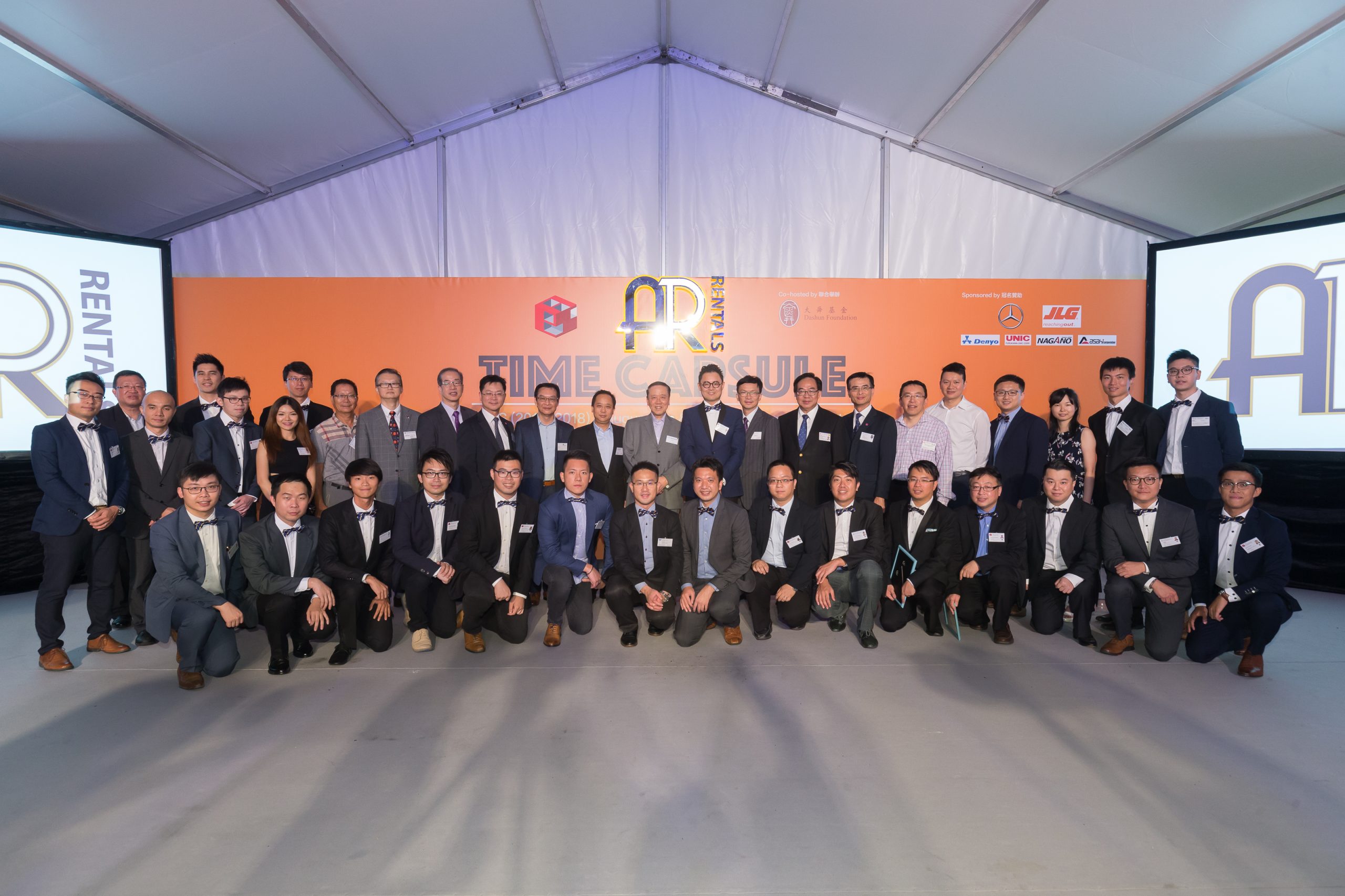 Group Photo of YES committee members
The two-day event concluded on Friday, 13 October 2017 with a networking party hosted by AP Rentals. Friends and industry professionals gathered together to celebrate the successful exhibition.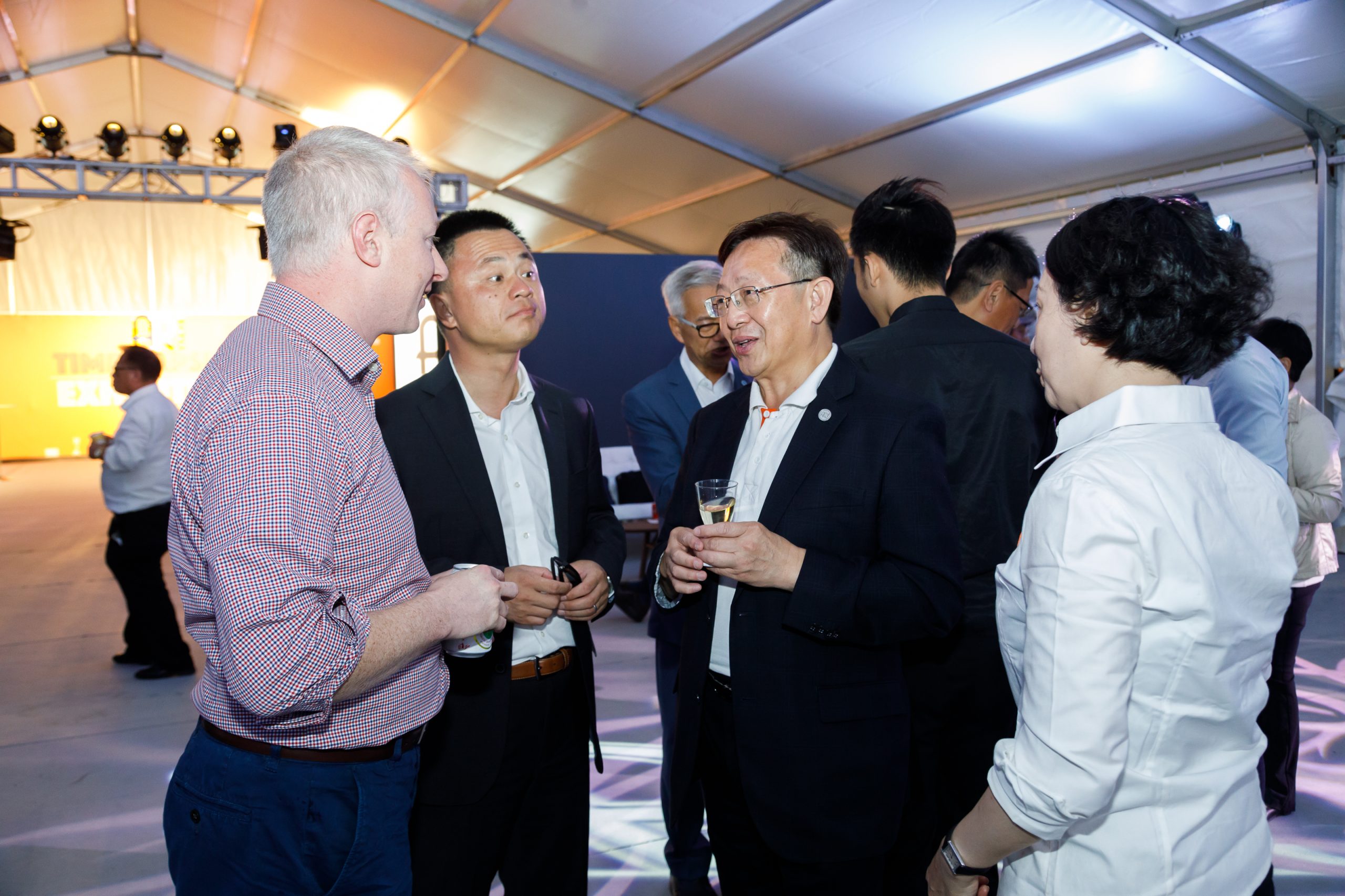 CEO; Lau Pong Sing, Thomas networking with guests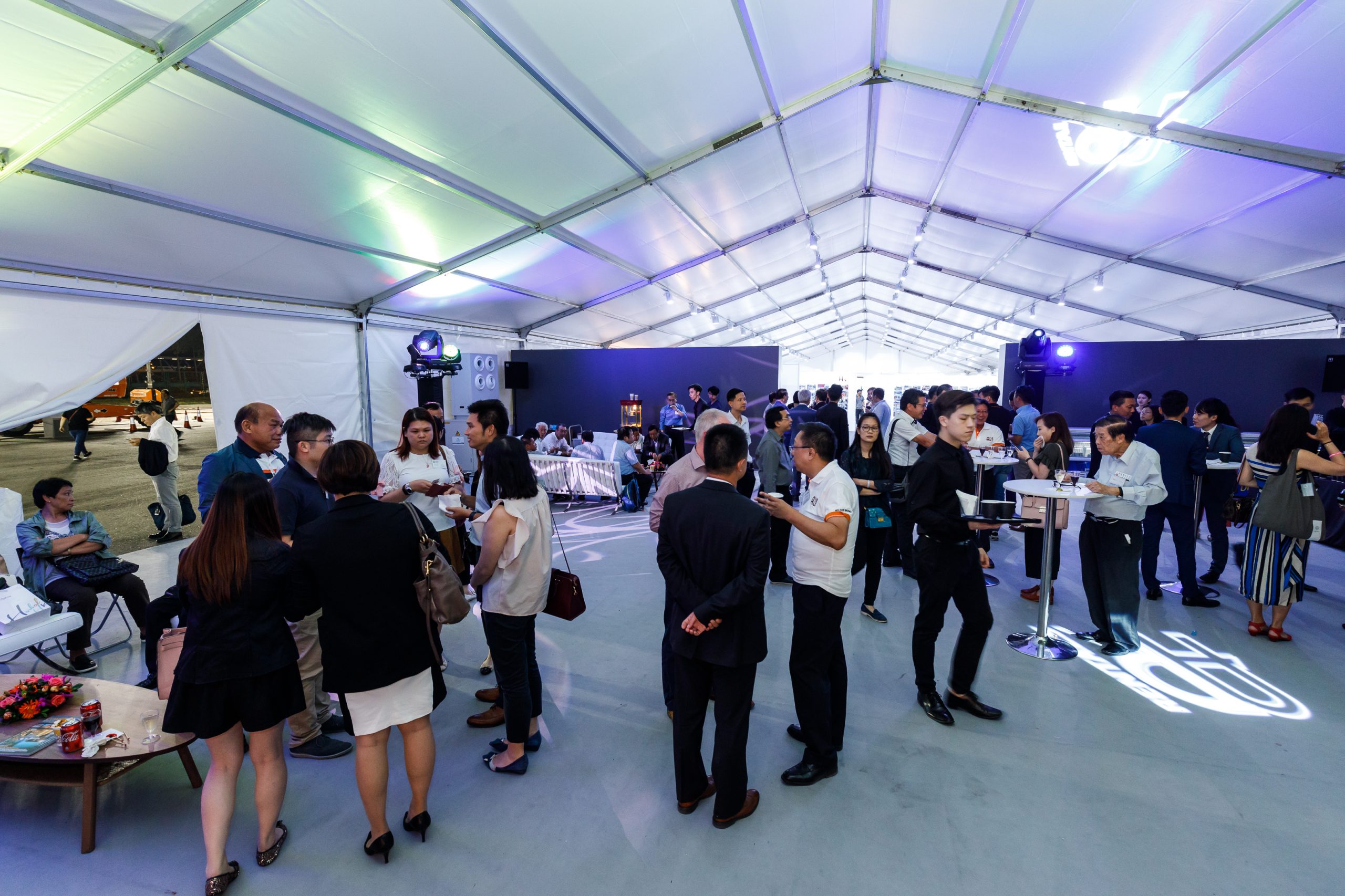 Guests enjoying the food and beverages at the networking party
AP Rentals hopes to host an even bigger event next year, which will continue to highlight new technologies, products, and provide informative seminars about the construction industry.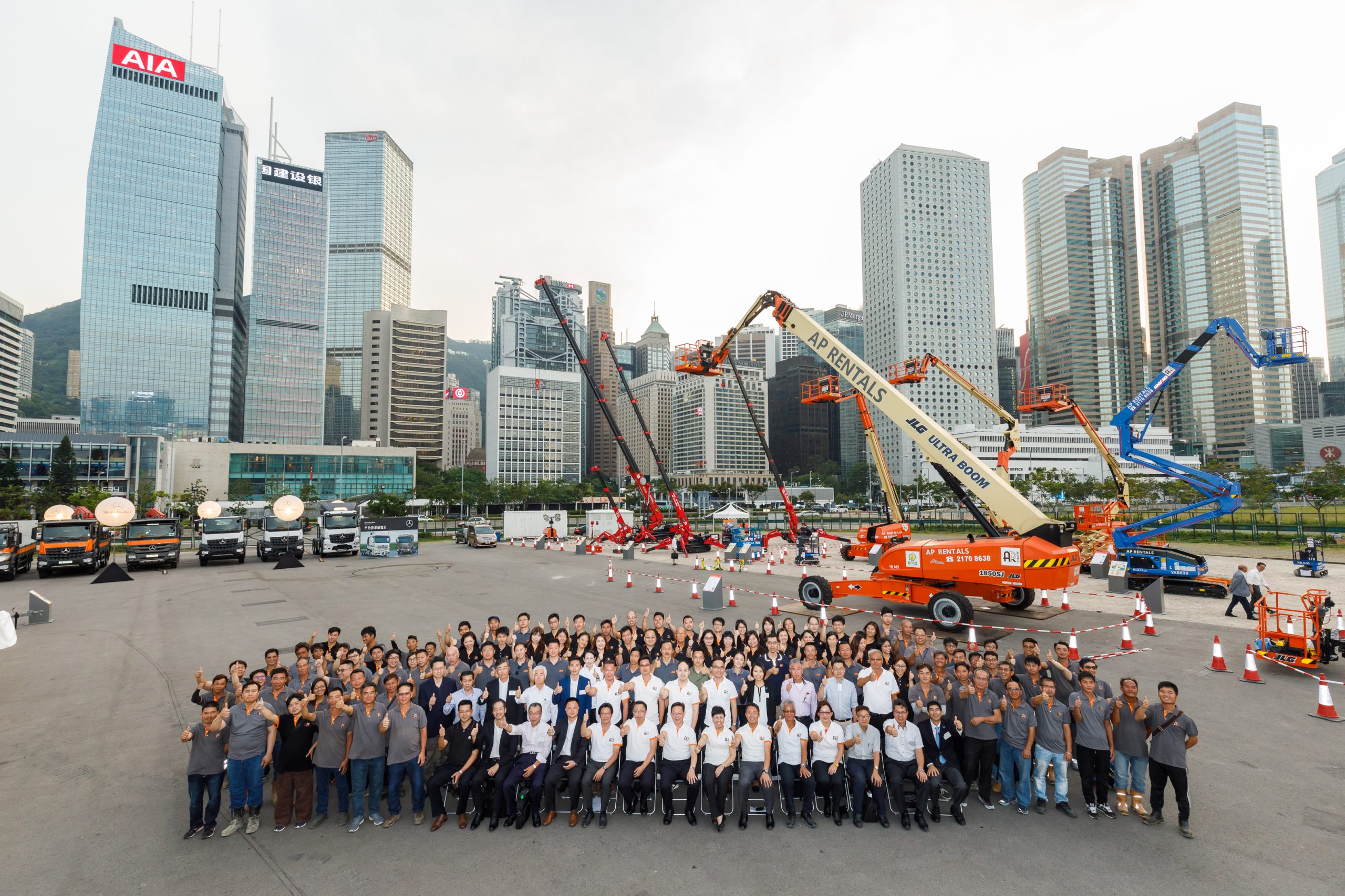 Group photo of AP Rentals Staff and Friends at the AP Rentals "Time Capsule" Exhibition
We wish to thank all of our sponsors, clients, and friends for their support of AP Rentals. We earnestly hope to see you again next year! Special Thanks to our Co-Host:

Sponsors: